Join Hafta-Ichi to Research the article "A $50 Smart Gadget Transformed How I Do Laundry
"
On a lark, I recently tested out the SmartDry Wireless Laundry Sensor, a $50 smart sensor that works with existing dryers and Wi-Fi. After speaking with Wirecutter's laundry team, I had my reservations about the value of "smart laundry." However, SmartDry isn't just some neat gadget—it actually solved my problems and transformed the way I do laundry.
As Wirecutter's smart-home writer, I love smart devices and write about them at length here. However, I also love $50, and I wouldn't recommend spending that on a device unless it provided real value.
Our pick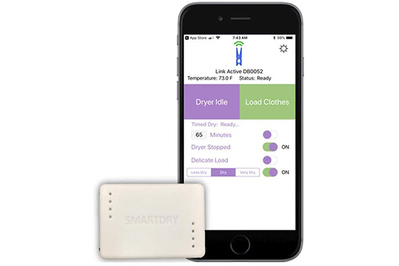 SmartDry Wireless Laundry Sensor
A dryer smartener
This add-on gadget sticks inside your dryer to detect when your clothes are done, and it sends you a smartphone alert—saving you time and even money.
Hafta Ichi
Source: The NY Times
Keyword: A $50 Smart Gadget Transformed How I Do Laundry