Join Hafta-Ichi to Research the article "Australia news live: doctors warn we are 'sitting ducks' until vaccinated; talks over vaccine passports | Australia news"

22:48
CSL's head of medical affairs, Dr Jonathan Anderson, was on after the Queensland premier to encourage people to get the flu shot, but was also asked about the AstraZeneca vaccine, which CSL is producing in Australia.
He said CSL is producing around 1m vaccines per week now, and is available from GPs and the mass vaccination hubs now for those who are eligible. He said people concerned about the vaccine should speak to their GP:



"What I can say when it comes to vaccination is that we really want people vaccinated against any infection before it occurs in the community. So if we do have outbreaks of influenza, if we have outbreaks of Covid, we want people to be vaccinated before they arrive in the community rather than after they arrive."

22:43
The premier of Queensland, Annastacia Palaszczuk, was just on ABC News Breakfast and was asked about the lack of vaccine take up in the state so far. She said it was being delivered through GPs, and there is an expectation that the federal health minister, Greg Hunt, will announce today pharmacies will be able to vaccinate people. She said a major issue was the size of Queensland:



"You know how decentralised we are here in Queensland. And then that will be offering Pfizer and Moderna during that last quarter. So a lot of work, a lot of planning is going into it."
When asked about vaccine hesitancy, she said people need to sit down and talk with their GPs, but added she thinks the federal government will increase its communications campaign around people getting the Covid-19 vaccine in the coming weeks.
There has been speculation that the federal government might require people travelling interstate to have a vaccine passport, but Palaszczuk said she agreed with her NSW counterpart, Gladys Berejiklian that it wasn't necessary:



"Well, I think that the New South Wales premier and I are on one on this. I don't know how a passport would work around Australia. To me, there's been no discussion at national cabinet of how it would work, why it would be necessary. So I just think – you know, we need to have more of a discussion about that, and as I said yesterday, perhaps it needs to go to the prime minister's federal cabinet first for them to have a discussion, to see what they think of the idea."

22:34
New Zealand to unveil budget today
It is also New Zealand's budget day. That will happen at 12pm AEST. AAP has a rundown on some of what we can expect today.
The government has trickled out announcements so far in each of those areas, with Jacinda Ardern's government setting aside $NZ1.4bn ($A1.3bn) for vaccines.
"Everybody acknowledges this is one of our number one priorities," Covid-19 minister Chris Hipkins said.
"It is going to be the single biggest undertaking we have ever asked our health system to do."
The funding envelope covers 30m doses of vaccine, from four manufacturers, as well as the rollout costs.
In March, under mounting pressure to ease an out-of-control housing market, it announced a $NZ3.8bn ($A5.4bn) package to remove blocks on supply.
In recent days, government figures have suggested that will be the majority of its housing spend.
Labour has come good on a budget commitment to pay early childhood educators the same as kindergarten teachers, which will cost $NZ170m ($A158m).
It has also funded a $NZ67.4m ($A62.6m) public sector climate package to electrify its car fleet and transition to clean energy sources for schools.
Roughly $NZ110m ($A102m) will go towards improved breast and cervical cancer screening services.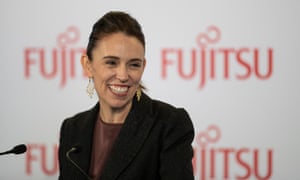 Updated


22:28
NSW secures mice killer poison for farmers
NSW has acquired what the government calls "one of the world's strongest mice-killing chemicals" to combat the rodents which are causing catastrophic damage in regional areas, AAP reports.
Farmers and people in regional towns have been struggling since last year with a mouse plague that has ruined crops, damaged tonnes of stored hay and grain, infiltrated homes and tank water and caused millions of dollars of damage.
The NSW government said on Thursday it had secured 5,000 litres of the anti-coagulant bromadiolone – enough to treat about 95 tonnes of grain – and would provide it free of charge once federal authorities had approved its use.
"By securing a local supply of the chemical we ensure the NSW government is ready to roll – no waiting for overseas shipments, no immediate supply issues," agriculture minister Adam Marshall said.



Experts will treat growers' grain with bromadiolone completely free of charge to build a mice-free fortress to protect paddocks.

When used in conjunction with in-field zinc phosphide baiting, farmers will have a multi-layered defence against the rodents."
Farmers will be notified about where to bring their grain for treatment once the locations of sites were confirmed.
The poison still has to be approved for use by the Australian Pesticides and Veterinary Medicines Authority to bail corp perimeters.
Updated


22:22
Good morning, and welcome to the live blog for Thursday. I'm Josh Taylor and will be taking you through the news this morning.
The Australian Medical Association is warning people aged over 50 should not be waiting for the mRNA vaccines to be more widely available later this year, and should get vaccinated with the AstraZeneca vaccine now.
Vice president Chris Moy told the ABC the AMA is concerned that because of the closed borders and strict quarantine system, Australians were becoming complacent about Covid-19:



I would say as somebody who's sitting in some of those meetings and seeing for example what's happening overseas where there's a tsunami of Covid and also the development of variants, that we're sitting ducks as a country and as individuals until we get a significant portion of the population vaccinated, particularly those over 50.
Meanwhile, the Australian government is in talks with the International Air Transport Association about a new digital certificate that could unlock quarantine-free overseas travel for vaccinated Australians.
Qantas has been trialling the vaccine passport, but it will likely still be some way off as the prime minister, Scott Morrison, says Singapore will likely be the next country Australia forms a quarantine-free travel bubble with, but again he has said it is some way off.
It's also Victoria's budget day. We will have the full news out of the lock-up at 1pm, but it is being reported that the budget deficit is $17.4bn, $6bn better off than forecast late last year as the state which went through the longest lockdown in Australia bounces back.
Let's get into it.
Updated

Hafta Ichi
Source: The Guardian
Keyword: Australia news live: doctors warn we are 'sitting ducks' until vaccinated; talks over vaccine passports | Australia news
Related