Join Hafta-Ichi to Research the article "Australia politics live: jobseeker in spotlight as parliament returns; NZ Covid cases confirmed as UK variant | Australia news"

21:18
Also bubbling along today – this story from Chris Knaus:



Almost 40% of the money injected into Coalition parties in the past 20 years came from unidentified sources, new analysis shows.

The Australian Electoral Commission's recent release of donations data has reignited a debate about the country's weak and opaque donation laws. An enduring problem is the presence of so-called "dark money" – or party income with an unidentified source.

Analyses by both the Guardian and Centre for Public Integrity have found between $44m and $49m in party income was hidden from public view in 2019-20. That's almost 30% of the total income received by all parties.

21:16
The parliament will acknowledge the 13th anniversary of then-prime minister Kevin Rudd apologising to Indigenous and First Nations Australians for the stolen generation.
Peter Dutton remains the only MP still in the parliament who abstained from the apology.

21:12
In case you missed it yesterday, here are the latest exposure sites Victoria health has released:
The following exposure site were added on 14/02/21
Oak Park Sports and Aquatic Centre, Pascoe Vale
Elite Swimming Pascoe Vale, Pascoe Vale
Woolworths Broadmeadows Central, Broadmeadows
Ferguson Plarre Bakehouses, Broadmeadows
Queen Victoria Market, Melbourne
Yarra Trams – No. 11 and No. 58, Melbourne

21:05
There has been some good news on the Covid front in Australia (and Victoria, we are thinking of you and keeping everything crossed that you'll be out of lockdown, on schedule) – yesterday NSW chalked up 28 days with no community transmission.
It is the first time NSW has gone 28 days (considered elimination within the community) since the pandemic began. That's been a lot of work by a lot of people – well done.
Updated


20:57
Frydenberg says Australia close to deals with digital media giants over bargaining code
Ticking along in the background is the government's ongoing negotiations with Google and Facebook over the media bargaining code.
The treasurer told ABC radio this morning he had spoken to Mark Zuckerberg and Google's Sundar Pichai during the course of the weekend and "made great progress".
That's about setting up a framework with the tech giants to negotiate with media companies for use of their content on platforms like Google and Facebook.
Frydenberg said he believes "we're very close to some very significant commercial deals", which he says will "transform the domestic media landscape":



Both the media proprietors and the digital giants recognise we have something that is workable here in Australia, something we can take forward, something that can ensure a sustainable media landscape, and something that will see journalism continue and journalists rewarded for generating original content."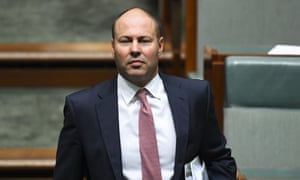 Updated


20:49
Australia closes quarantine-free border to New Zealand after outbreak of UK Covid variant
Speaking of New Zealand, the New Zealand ministry of health announced late last night that the genomic sequencing was back for the first two Covid cases it diagnosed in Auckland in February – and it is the more contagious UK variant.
That is also what Victoria is dealing with. There is no link to any other positive cases found in NZ to date, so authorities there are trying to find the link.
Just a reminder: Australia closed its borders to NZ overnight; anyone arriving on a plane since that order went through will go into hotel quarantine.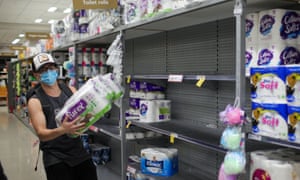 Updated


20:39
Good morning
Welcome back to Politics Live – and parliament, as we enter the second sitting of the year.
We're minus a couple of Victorian MPs – the snap lockdown meant most had to arrive in the ACT before the weekend. Some have elected to stay at home and will attend virtually.
We enter this sitting pretty much the same as we left the last one – still in the dark over what the final jobseeker rate will be come the end of March (spoiler – it won't be enough) and talking industrial relations as both Labor and the government relish the chance to draw distinctions between their two platforms.
Labor launched a National ad campaign against the government's proposed changes on Sunday night, setting the new battle lines. The government is trying to tell people Labor's plan is a "$20bn tax on businesses" – but hasn't quantified the cost of its own policies on workers (Labor has not released its costings but strongly disputes the government's figure).
Meanwhile, the situation in Victoria and New Zealand has reminded everyone of just how quickly Covid can turn everything back around. Flights arriving from New Zealand, which put Auckland into a snap lockdown late yesterday, are now considered to be arriving from a "red" zone, meaning anyone on the flight will have to go into hotel quarantine.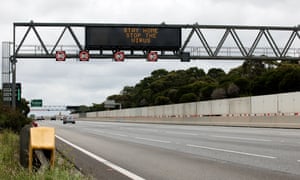 The first vaccine shipment to Australia is due to arrive very soon (it has 80,000 doses), with the first vaccinations to be rolled out at the end of the month. Still, we're not getting to 3 million doses until the quarter ending in June, and it's not going to immediately change things – we're living like this for some time to come.
And of course, there are still questions over how Peter Dutton used a community grants program. Scott Morrison has said he hasn't broken any rules, so all is fine and dandy, but Labor has asked the auditor-general to take a look. We're waiting on that response.
We'll cover all of that and more as the sitting rolls on. You have Mike Bowers, Katharine Murphy, Paul Karp and Daniel Hurst with you to take you through the day's Canberra news. It being a sitting week, you have Amy Remeikis on the blog. I've had three coffees so far and am just thrilled to be back (you can choose if that's sarcasm or not).
OK, ready?
Let's get into it.
Updated

Hafta Ichi
Source: The Guardian
Keyword: Australia politics live: jobseeker in spotlight as parliament returns; NZ Covid cases confirmed as UK variant | Australia news
Related