Join Hafta-Ichi to Research the article "Coronavirus live news: US passes 280,000 deaths, Australian state of Victoria eases restrictions | World news"
01:30
Victoria relaxes virus restrictions
Here is some more detail on the easing of restrictions in Australia's Victoria state, which has recorded 37 days without any new coronavirus infections.
From midnight on Sunday, up to 100 people will be able to attend public gatherings such as weddings, with density rules of one person per two square metres remaining in place, while 50% of office workers will be able to return to workplaces by 11 January, up from 25% now, the state's premier said.
"Today we can take some big steps, not to normal, but to a Covid-safe summer (but) we all need to remain vigilant and we all need to play our part," Premier Daniel Andrews told a news conference.
Masks will remain mandatory at indoor venues and on public and ride-share transport, he said.
Public health concerns eased after two travellers who returned from Germany, bypassing quarantine in Sydney to travel straight to Melbourne, returned negative Covid-19 tests.
All passengers on the Saturday afternoon domestic flight between the two cities and some airport staff must remain in self-quarantine until the results from a second test arrive on Monday, a health official said.
Australia recorded seven new cases overnight, all returned travellers. The country has all but stamped out the coronavirus through strict quarantine measures, particularly in Victoria, the second-most populous state, which in early August logged as many as 700 daily infections.
01:20
In the UK, singer Rita Ora has apologised after reports emerged that she should have been self-isolating when she celebrated her birthday at a London restaurant last month.
The 30-year-old flew to Egypt in a private jet on 21 November to perform at the five-star W Hotel in Cairo, an appearance for which she was paid a six-figure sum, the Mail on Sunday reported.
She returned to England the next day and was required, as per government quarantine rules, to self-isolate for 14 days.
Instead, Ora attended her own birthday party at the Casa Cruz restaurant in Notting Hill, west London on 28 November – itself a breach of coronavirus restrictions for which she has previously apologised.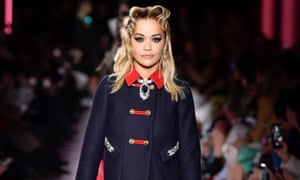 01:15
Mexico's health ministry on Saturday reported 11,625 new confirmed cases of coronavirus infection and an additional 593 fatalities, bringing the total in the country to 1,168,395 cases and 109,456 deaths.
The government says the real number of infected people is likely significantly higher than the confirmed cases.
01:14
Britain prepares to roll out vaccine
Britain is preparing to become the first country to roll out the Pfizer/BioNTech Covid-19 vaccine this week, initially making the shot available at hospitals before distributing stocks to doctors' clinics, Reuters has reported.
The first doses are set to be administered on Tuesday, with the National Health Service (NHS) giving top priority to vaccinating the over-80s, frontline healthcare workers and care home staff and residents.
Britain gave emergency use approval for the vaccine developed by Pfizer and BioNTech last week – jumping ahead in the global race to begin the most crucial mass inoculation programme in history.
In total, Britain has ordered 40 million doses – enough to vaccinate 20 million people in the country of 67 million. About 800,000 doses are expected to be available within the first week.
Initial doses that have arrived from Belgium are being stored in secure locations across the country, where they will be quality checked, the health ministry said.
The Pfizer/BioNTech vaccine has onerous storage requirements. It needs to be kept at -70C (-94F) and only lasts five days in a regular fridge. For that reason, the health ministry said the vaccine would first be administered in 50 hospitals. It said it would take a few hours to defrost each vaccine and prepare it for use.
Updated

01:08
Hello and welcome to the Guardian's live coverage of the coronavirus outbreak.
Here are the latest developments:
Coronavirus infections across the US continue to rise as the country moves deeper into a holiday season. Swathes of California will be under stay-at-home orders by Sunday night to ease the strains on hospitals.
The Australian state of Victoria has announced a significant easing of its Covid-19 restrictions, opening up the state in time for summer. Victoria, once the worst hit state in the country, has enjoyed 37 straight days free from Covid-19.
Argentina has passed a one-time wealth tax in order to raise money to help pay for medical supplies and financial relief packages during the coronavirus pandemic. The "millionaire's tax" targets people with assets worth more than 200m pesos (£1.8m).
The British health secretary Matt Hancock said on Saturday that the coronavirus vaccine could bring the loosening of restrictions before the end of March.
Britain reported 15,539 new Covid-19 cases on Saturday and 397 new deaths within 28 days of a positive test result, both falls on the previous day's figures.
In London, 2,000 football fans watched the first Premier League game to allow fans into a ground since March.
Portugal will ease coronavirus rules over the Christmas period to allow people to visit friends and family but measures will be reinforced again a few days later to crack down on New Year's Eve parties, the government said on Saturday.
France recorded 12,923 new infections on Saturday, up from Friday's 11,221 and bucking a general month-long downward trend.
Iran's total death toll from coronavirus surpassed 50,000. The worst-hit Middle Eastern country recorded 321 new deaths recorded on Saturday.
Russia began vaccinating the Moscow's exposed groups with the country's Sputnik V Covid-19 jab. It marked the country's first large-scale immunisation against the disease, the city's coronavirus taskforce said. Full safety and efficacy trials have not yet been completed.
Hafta Ichi
Source: The Guardian
Keyword: Coronavirus live news: US passes 280,000 deaths, Australian state of Victoria eases restrictions | World news
Related