Join Hafta-Ichi to Research the article "Government caves in to Tory rebels: Politics Weekly podcast | Politics"
On Wednesday, rebel Conservative MPs secured a deal to give the House of Commons more power over sweeping coronavirus restrictions. The government finally caved in to give MPs a vote in parliament on any new UK or England-wide coronavirus restrictions, after up to 100 Conservatives threatened a rebellion.
So will this go far enough to appease those rumbling Tory backbenchers?
The Liberal Democrats' conference was last weekend. Later on, I speak to two former members of the party to discuss its path ahead.
Plus, Fiona Harvey reports on the latest news around the Cop26 UN climate change summit.
Read the latest news on the EU's legal action against the UK
Let us know what you think of the podcast: send your feedback to podcasts@hafta-ichi.com
Help support the Guardian by going to gu.com/supportpodcasts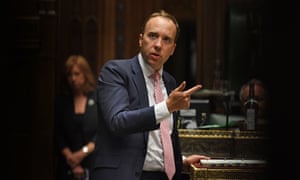 Hafta Ichi
Source: The Guardian
Keyword: Government caves in to Tory rebels: Politics Weekly podcast | Politics