When Lisa Brennan-Jobs, eldest child of the late Steve Jobs, was three years old, her parents went to court over her father's refusal to pay child support. Jobs denied paternity, and declared in a deposition that he was sterile. After a DNA test showed they were in fact father and daughter, he agreed to pay her mother, Chrisann Brennan, $500 a month. A few days later, Apple became a public company and Jobs's net worth shot up overnight to $200m.
Relating this tale in her memoir, Brennan-Jobs doesn't berate or make excuses for her father. As the founder of NeXT and co-founder of Apple, Jobs enjoyed enormous power in his working life. At home, he exerted power by withholding things: money, conversation, affection. Nowadays his behaviour would be seen as abusive, but, for Brennan-Jobs, it was normal. It was simply what her father did.
The title of this memoir comes from Jobs's nickname for his daughter, a term of endearment that demonstrated he was capable of warmth when the mood took him. He was mostly absent until she was eight, when he began dropping by her mother's house in Palo Alto to take Lisa roller-skating. Grateful as she was for his attention, she remained uncomfortable in his presence, fearful of irritating him or overstepping the mark. Throughout the book, she depicts herself as an outsider whose relationship with her dad was characterised by confusion and shame. "For him," she says, "I was a blot on a spectacular ascent, as our story did not fit with the narrative of greatness and virtue he might have wanted for himself. My existence ruined his streak."
Small Fry isn't about eliciting sympathy or seeking revenge. Instead she tries to get to the bottom of a relationship mired in awkwardness and unpredictability. In exposing her father's more unpleasant traits, her language betrays her trepidation. Not given to drama or sentimentality, it is sparse though precise. The more shocking the anecdote, the more economical her description, though her wounds are clear.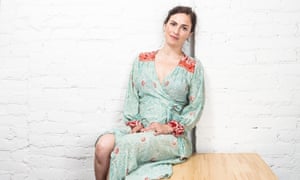 There are only fleeting references to Jobs's working life. This is, after all, Brennan-Jobs's memoir, not a biography of her father. As well aschronicling her early life, it is a lesson in how our identity and self-esteem are moulded by those charged with the task of raising us. Rejection and frustration are running themes.
Brennan-Jobs's mother is depicted as nurturing, creative and free spirited but also given to frightening outpourings of bitterness at their circumstances. "I don't want this life," she once screamed in the car in front of her four-year-old daughter. "I want out. I'm sick of living." While Jobs could be funny and perceptive, more often he was severe and condescending. Long after his paternity was proven, he would tell people that Lisa wasn't really his child, and that his existence in her life was an act of charity. He would decide not to pay for things at the last minute, walking out of restaurants without paying the bill, and told his daughter, then nine, that she would never get a penny from him.
In her teens, as her relationship with her mother became fractious, he invited her to live with him and his wife, Laurene, and their baby son, on the condition that she didn't see or speak to Chrisann for six months. Brennan-Jobs hoped that living with him would allow her to get to know him better, which in many ways it did. After years of neglect, he now became mean and controlling. When she became involved in after-hours school projects, he felt aggrieved at her absence. "If you want to be part of this family, you need to put in the time," he would say, and then ignore her for days. He would also grope Laurene in front of her, moaning ostentatiously. When Lisa got up to leave on one such occasion, he stopped her. "'Hey Lis',' he said. 'Stay here. We're having a family moment.'"
Hers is, of course, a one-sided account, one that has been backed by her mother but staunchly rejected by her stepmother and her aunt, the writer Mona Simpson. In memoirs, as in life, one person's fact is often another's fiction. Brennan-Jobs doesn't emerge smelling of roses either. She is fitfully cruel to her mother, she steals $100 bills from Jobs's bedroom as a teenager, and compulsively pinches trinkets from his house as he lies dying. In his final days, he asks her if she is going to write about him. "No," she replies.
Her father has rarely been portrayed as a saint but Small Fry reveals him as a man capable of startling selfishness and cruelty to those closest to him. Given all she endured, who could begrudge his daughter the last word?
• Small Fry: a Memoir is published by Atlantic. To order a copy for £14.44 (RRP £16.99) go to guardianbookshop.com or call 0330 333 6846. Free UK p&p over £10, online orders only. Phone orders min p&p of £1.99.
Source: The Guardian