Recently, a growing number of manufacturers have started to market convection toaster ovens as air fryers. We tested nine of these new models for this update, but we ultimately found that the Cuisinart Chef's Convection Toaster Oven outperformed them all (even though it's not even called an "air fryer," per se). It remains our pick as the best appliance for air frying food, even after we tested air fryers for more than 100 hours.
Our pick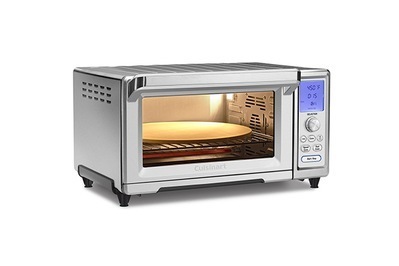 Cuisinart Chef's Convection Toaster Oven TOB-260N1
Better than an air fryer
The Cuisinart's large capacity, multiple fan speeds, and useful accessories make it a far more versatile appliance for air frying than any of the pod-shaped air fryers we tested.
Buying Options
$230 from Amazon
$204 from Home Depot
$280 from Wayfair
When it comes to air frying, our top pick toaster oven, the Cuisinart Chef's Convection Toaster Oven TOB-260N1, produced better results than any of the air fryers we've tested since 2017, and it also has more accessories. The Cuisinart produced crispier, more evenly cooked food, and it easily accommodates much more than a typical pod-shaped air fryer does—including up to nine slices of toast, a 6-pound chicken, a 9-inch cake, or a 13-inch pizza. It also comes with more useful accessories than any air fryer we tested, because it includes a baking tray, a ceramic pizza stone, and two oven racks. You don't need to buy any special equipment to bake in the Cuisinart toaster oven, as you do with air fryers. An 8- or 9-inch cake pan or a standard loaf pan will fit with room to spare.
Our pick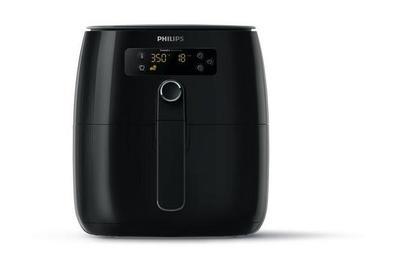 Philips Avance Collection Airfryer HD9641/96
The best air fryer (but we don't recommend it)
We don't recommend buying an air fryer, but if you really want one, this is the model to get. When filled to capacity, the relatively pricey Philips HD9641/96 was able to cook food more evenly than the other models we tested.
Buying Options
$250 from Amazon
$250 from Wayfair
The Philips Avance Collection Airfryer HD9641/96 was the best pod-shaped model we tested. It has a relatively small footprint, is easy to use, and cooked food more evenly than similar models (though we'd still call the results acceptable, at best). We think most people will be happier with the larger cooking capacity and versatility of a convection toaster oven, especially given that the toaster oven costs a bit less. But you may want a small, pod-shaped air fryer like the Philips if you lack sufficient counter space, or if you plan to make only one or two servings of food at a time. Bottom line: We recommend getting the Philips air fryer only if it's conducive to your space and lifestyle.
source: NY Times – Wirecutter