Our pick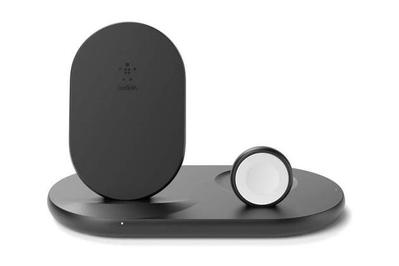 Belkin Boost Charge 3-in-1 Wireless Charger
The best three-in-one charging dock for iPhone, Apple Watch, and AirPods
The stand-style phone charger and the divot for an AirPods case make alignment easy. Plus, because it holds an Apple Watch in landscape orientation, you can conveniently snooze alarms.
If you have an iPhone, an Apple Watch, and AirPods with a wireless charging case, you may want to charge all three on a daily basis. The Belkin Boost Charge 3-in-1 Wireless Charger is the best option to do so wirelessly. Rather than requiring you to line up your phone on a flat pad, as many others do, it offers an angled stand that's practically foolproof. The AirPods case nestles securely into a divot, and the Apple Watch charges in landscape orientation so that you can utilize nightstand mode. Belkin's dock charges a little quicker than the competition, but no other charging station offers such a great combination of features at a comparable price.
Also great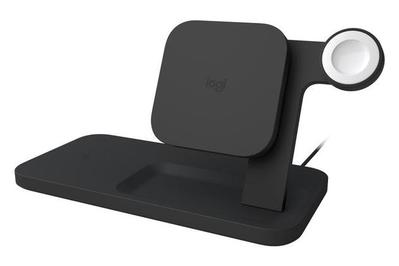 Logitech Powered 3-in-1 Dock
The best for two phones and an Apple Watch
Logitech's three-in-one charger lacks a divot for lining up an AirPods case, but its flat surface lets you easily charge two phones alongside an Apple Watch simultaneously.
If you don't have AirPods or would rather have the ability to charge a second phone—your partner's phone or a work phone, for example—we recommend the Logitech Powered 3-in-1 Dock. While you can still charge AirPods on it if you don't mind fiddling with them to get the right alignment, this charger's flat design allows you the freedom to swap in whatever Qi-wireless-compatible device you choose. Compared with the design of the Belkin charger, Logitech's elevated Apple Watch charging puck isn't as handy if you use your watch as an alarm clock.
source: hafta-ichi.com/wirecutter/