Join Hafta-Ichi to Research the article "The Best Audiophile Headphones for Everyday Use"
Our pick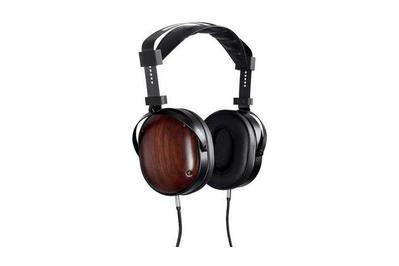 Monolith by Monoprice M565C
For your first audio upgrade
These comfortable, exciting-sounding headphones are difficult to beat, especially at this price.
The Monolith by Monoprice M565C headphones are perfect for the music connoisseur who wants better performance than standard cans offer but not something so expensive or delicate that you might be afraid to take them with you to work or school. These headphones have an exciting, detailed sound, beating out pairs that cost hundreds more. Suitable for any genre of music, the planar-magnetic drivers are housed in isolating closed-back earcups that let you block out distractions and focus on enjoying your playlist. These headphones have a sturdy, comfortable build, but because of their bulk they aren't the most portable or subtle-looking. The cable lacks a remote and microphone (so you won't be able to make phone calls), but it is replaceable, and Monoprice's five-year warranty is about the longest for any headphones we've seen.
Our pick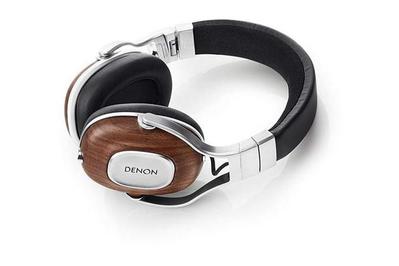 Denon AH-MM400
For the office or on the go
These headphones deliver audiophile sound in a more travel-friendly package.
If you prefer less bulky headphones that have a remote and mic and still deliver audiophile-quality sound, the Denon AH-MM400 set is for you. This relatively lightweight model's design folds for travel, and the headphones are less conspicuous than many other audiophile headphones. They are sturdy and quite comfortable, too. The cable is removable and features a three-button remote and mic, ideal for commuters. In our tests, this pair's overall sound quality was especially fun. High frequencies sparkled with detail, and the extra bass oomph added a warmth even to acoustic guitar. However, the lows could verge into somewhat boomy territory with already bass-heavy music.
Our pick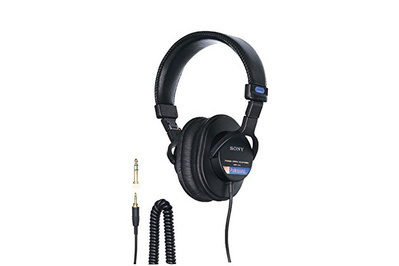 Sony MDR-7506
For recording sessions and music students
The Sony MDR-7506, a longtime favorite of audio professionals, offers more reliability, more comfort, and better sound than many headphones twice its price.
The Sony MDR-7506 has been a studio staple since its introduction in 1991, and for good reason: Not only does this pair of headphones provide accurate-sounding bass, mids, and treble, but it also gives you a better sense of the depth and dynamics of your music than many headphones twice its price. Plus, this set is durable, comfortable, and reliable—our pair is eight-plus years old, and all we've had to replace is the earpads. If you're looking for something to monitor your band while you're recording and editing your project, the MDR-7506 is a fantastic and affordable choice.
Our pick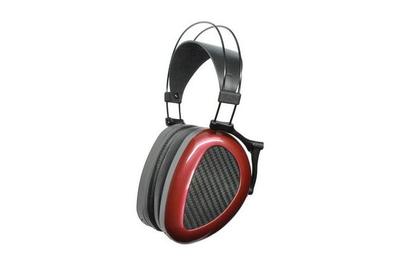 AEON 2 Closed
For a serious step up in sound quality
If you want the absolute best-sounding sealed over-ear headphones under $2,000, get this pair.
Buying Options
$900
from
Dan Clark Audio
If price isn't as much of a factor in your decision, the best closed-back (or sealed) headphones we've heard that don't cost a few thousand dollars are the Aeon Flow 2 Closed headphones from Dan Clark Audio (formerly MrSpeakers). Expertly tuned, the Aeon Flow 2 pair offers a fantastic sense of space and detail. Even if you were to spend several thousand dollars more, you'd get very little extra for your money. Not only do these headphones sound great, but they are also comfortable and remarkably lightweight for full-size planar-magnetic headphones. You don't get a remote or mic, just wonderful sound quality covered by a two-year warranty.
Our pick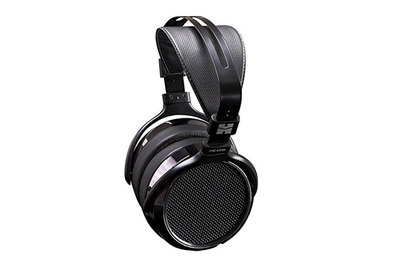 HiFiMan HE400i
If you prefer open-back headphones
Offering perhaps the most spacious and detailed music reproduction you can get for less than $500, the HE400i represents an affordable way to get true audiophile-grade sound.
For a serious music lover who wants great sound for home listening and wants to spend less than $500, we recommend the HiFiMan HE400i. The earcups are open-backed, meaning they're vented and don't seal in (or seal out) soundwaves—and you don't have to be an audiophile to hear the difference in sound quality that this design produces. The HE400i's sound is far more detailed than that of conventional, sealed headphones; you're likely to notice subtleties such as a flautist's breaths, the dash of a drummer's brush against a cymbal, and an acoustic guitarist's fingers sliding along the fingerboard. You'll hear none of the pumped-up bass many headphones produce, either. The only downsides are that the HE400i won't play super loud when connected to most Android phones (although we think it's loud enough), and because of the open-back design, sound leaks both in and out of these headphones—so you'll be bothered by noise around you, and you'll bother the person sitting next to you.
Hafta Ichi
Source: The NY Times
Keyword: The Best Audiophile Headphones for Everyday Use