Join Hafta-Ichi to Research the article "The Best Cribs"
Our pick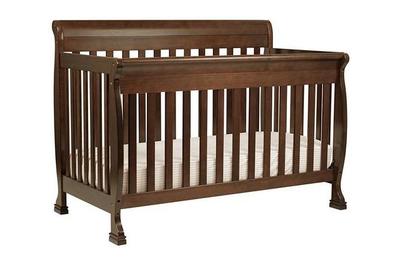 DaVinci Kalani 4-In-1 Convertible Crib
The best crib
This sturdy, versatile crib comes with a toddler bar and converts to a full-size bed.
Buying Options
*At the time of publishing, the price was $176.
We found that most parents don't want to spend much more than $200 on a crib. The solid, sturdy DaVinci Kalani offers more versatility and value than any other crib we could find at that pricing level. This traditional-looking crib is made of solid wood (sustainable New Zealand pine), is Greenguard Gold certified for low emissions, and comes with a toddler rail for later conversion. Unlike most of the cribs we tested, it can also be converted into a full-size bed. The front and back of the crib become the headboard and footboard (you'll need an $80 conversion kit). This crib is widely available, with plenty of options to buy it without a hefty shipping fee. It comes in seven colors: white, gray, black, and four wood finishes.
Budget pick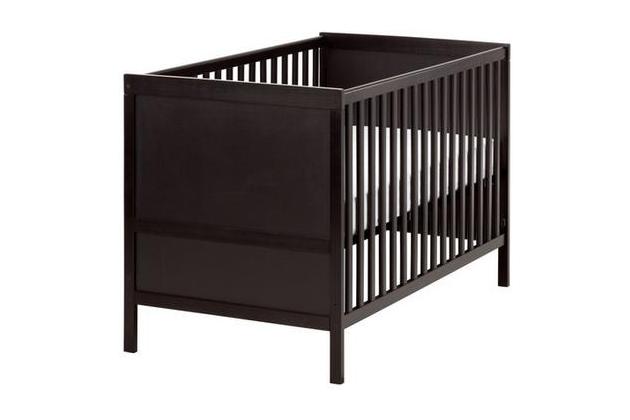 IKEA Sundvik
A simple, modern crib
This bare-bones but attractive option generally functions as well as cribs that cost twice as much.
Buying Options
*At the time of publishing, the price was $120.
The IKEA Sundvik is a simple, modern-looking crib that comes in white, a black-brown, or a grayish brown and is made of beech, a hardwood that's generally considered stronger than the pine used in our top pick. The Sundvik costs about a third less than the Kalani, but has several significant disadvantages: It does not include a toddler rail (you can buy a $12 IKEA one separately, but unless you get a white crib it won't match); the mattress can only be adjusted to two different heights as opposed to four for the Kalani; and the crib does not convert to a full-size bed. IKEA makes even less-expensive cribs, like the super-cheap Sniglar, and the Gulliver for $20 more. We didn't include these cribs in this guide because of ongoing availability issues, but hope to compare them to the Sundvik in a future update.
Also great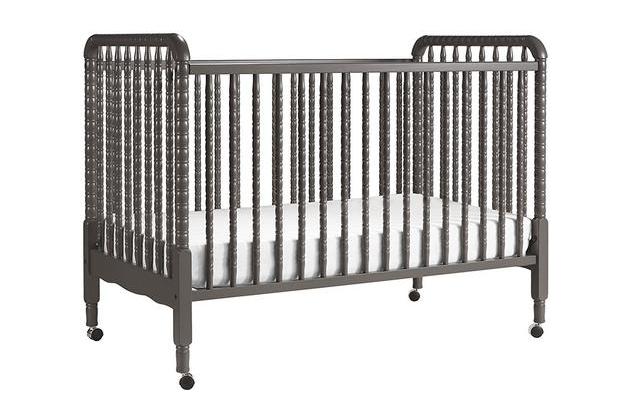 DaVinci Jenny Lind 3-in-1 Convertible Crib
Vintage style, modern colors
This distinctive-looking crib comes on (removable) wheels, includes a toddler bar, and is fast and easy to assemble and convert.
The DaVinci Jenny Lind crib is distinctive in both style and design, with retro spindle posts and wheels that make it much easier than any other crib we tested to move around a room, or pull away from a wall for cleaning. Of all the cribs we tested, it's the only one with either of these features. It's also the easiest of our four picks to assemble and convert to a toddler bed, and it comes in more color options than any other crib we tested. While the typical crib sticks to white and wood tones, with perhaps a currently trendy gray option thrown in, the Jenny Lind comes in bright and cheery emerald green, cherry red, coral, navy, and lagoon blue, as well as white, black, and two shades of gray. It's made of the same New Zealand pine as our pick and like our pick is Greenguard Gold certified for low VOC emissions. It doesn't seem as sturdy, though, with spindle slats and legs, and it costs slightly more.
Upgrade pick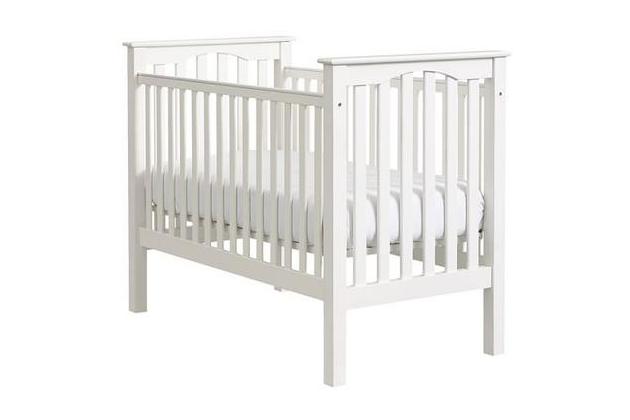 Pottery Barn Kendall Convertible Crib
A super-sturdy hardwood crib
This pricier crib, made of solid poplar, has a sturdy design that's likely to repel nicks and dings better than our other picks.
Buying Options
*At the time of publishing, the price was $320.
The Pottery Barn Kendall Convertible Crib is made of solid poplar, a hardwood that is much less likely to get nicked and dinged than the softer pine used in both our top and also great picks. The handsome, classic-looking crib is relatively easy to assemble and is the only crib we tested that comes with teething bars—strips of plastic covering the top rails on both sides of the bed that prevent the gnaw marks that are common on cribs used by teething toddlers. If you're someone who cares a lot that your furniture, including a crib, remains pristine-looking, the Kendall, which comes in white, gray, or a chocolate brown, may be the crib for you. Like our top pick and also great pick, it is Greenguard Gold certified for low emissions. But it usually costs about twice as much as our main and also great picks, even though it doesn't come with a toddler bar (you can buy one separately), and doesn't convert to a full-size bed like our top pick does. Our other recommendations are a better value, but if you like the looks of the Kendall and budget is less of a concern, it's a solid option.
Readers should know that even though we are recommending these four cribs, many of the six competitors we tested for this guide were not terribly flawed—they usually just weren't as affordable, as versatile, or as sturdy as our picks.
Hafta Ichi
Source: The NY Times
Keyword: The Best Cribs