Our pick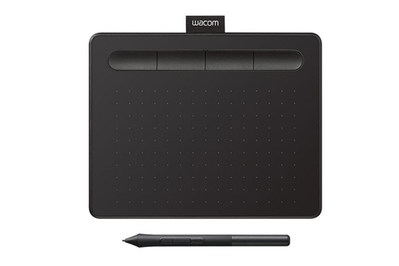 Wacom Intuos S
The best drawing tablet for beginners
The most compatible, customizable, and precise graphics tablet beginners can get for less than $100.
Buying Options
$80 from Amazon
The Intuos S is Wacom's least expensive entry-level tablet, perfect for beginning digital artists looking for a reliable graphics tablet that will last for years. It includes Corel Painter Essentials 6 for drawing and painting or Corel AfterShot for photo editing, which makes it an exceptional value. It has a 6-by-3.7-inch area to draw on, and it's compact enough to use on your desk or to throw in a backpack with your laptop and the lightweight pen to create artwork anywhere. The Intuos S connects via USB; if you'd prefer a Bluetooth connection, we recommend the Intuos S with Bluetooth for around $20 more, although we don't think most beginners need that.
Also great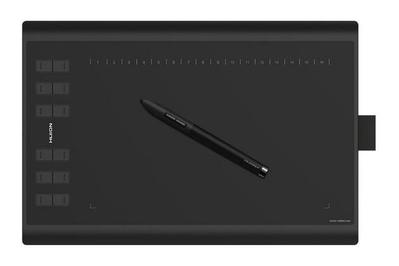 Huion 1060Plus
A larger, cheaper option
The larger Huion 1060Plus gives you more room to work but is not as customizable or precise as our top pick.
If you need more drawing space because you prefer making large strokes on paper, or if you work full-screen on a monitor (or monitors) larger than 20 inches, the Huion 1060Plus is the best large tablet you can get for less than $100. It has a 10-by-6.25-inch active drawing area, a comfortable pen, and 12 customizable tablet shortcut keys. But Huion's driver software doesn't compare with Wacom's, the 1060Plus isn't as customizable as the Intuos tablets, and we found that—despite this model's 8,192 levels of pressure sensitivity—the slicker tablet surface gave us less control over line weight and opacity when drawing. Even so, the Huion is more than $100 cheaper than Wacom's larger tablets.
Upgrade pick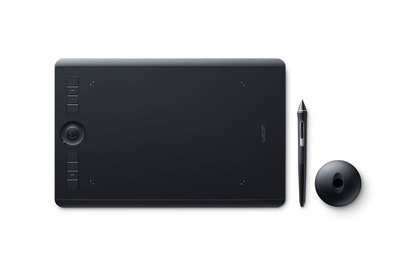 Wacom Intuos Pro
The graphics tablet for pros
The Intuos Pro is the gold standard of graphics tablets. It's larger and more accurate than our beginner picks but much more expensive.
If you're a professional artist or graphics designer, or if you're ready to upgrade from your first drawing tablet, the Wacom Intuos Pro is the way to go. The Intuos Pro has superior build quality and the most precision and accuracy of all the tablets we tested, and it's available in medium and large sizes. It has multitouch, tilt recognition, Bluetooth, eight tablet keys, and a nifty touch wheel. But it's much more expensive—often around $350 and up—so we don't recommend it for artists just starting out.
source: NY Times – Wirecutter