Join Hafta-Ichi to Research the article "The Best Electric Blanket and Heated Mattress Pad"
Our pick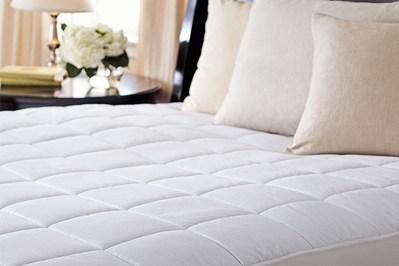 The best heated mattress pad
With 9 ounces of padding and an all-cotton top, this was the comfiest mattress pad we tested. It got warm quickly and improved the feel of our mattress.
The Sunbeam Premium Quilted Heated Mattress Pad was the most cushioned pad we tried, and it's one of the few pads with a breathable cotton top. Unlike pads from other brands we tested, it takes up only one outlet, even for the king and queen sizes, and it comes with an intuitive digital controller. We also like the plug's locking mechanism, which keeps the plug securely attached to the blanket's port throughout the night.
Budget pick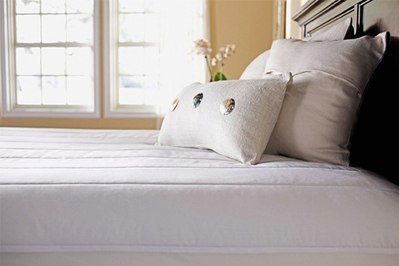 Sunbeam Quilted Heated Mattress Pad
A cheaper, less cushy mattress pad
This thinner polyester pad isn't as comfortable as others, with only 5 ounces of padding, but it offers the same heating performance as the more expensive Premium Quilted.
If you're willing to sacrifice some padding, the Sunbeam Quilted Heated Mattress Pad (MSU3GQS) offers many of the same features as the Premium Quilted pad but for about $50 to $70 less. Because it's made of polyester, it doesn't wick away moisture (that is, sweat) as effectively as the Premium Quilted version. In our tests, the 5 ounces of fill in this pad didn't mask the heating wires all that well, but we still found it comfortable. And although the dial controls offer fewer settings, this pad has the same temperature range as the Premium Quilted.
Our pick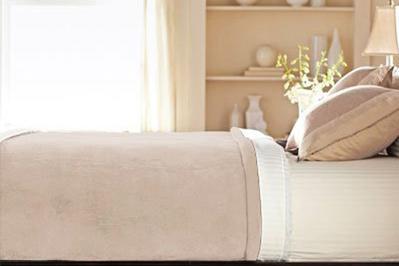 Sunbeam Velvet Plush Heated Blanket
A pretty good electric blanket
This wasn't the most comfortable blanket we tried, but it offers better controls, requires only a single outlet, and has a safety locking plug to keep cords attached.
If you would rather get an electric blanket, we recommend the Sunbeam Velvet Plush Heated Blanket. Like our favorite mattress pad, it has the best digital controls we've seen, and it comes with Sunbeam's safety locking plug to keep cords firmly attached. Made of a plush velour-like material, the Velvet Plush is softer than some of the other blankets we tested. Even though we felt the wires, they didn't make us uncomfortable while we were sleeping. Historically, Sunbeam heated bedding overall has fewer safety complaints among Amazon reviewers than Biddeford (maker of our runner-up), and the Velvet Plush was the most comfortable Sunbeam electric blanket we tried.
Runner-up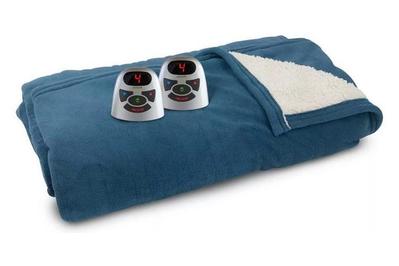 Biddeford Microplush Sherpa Electric Blanket
A softer blanket with annoying cords
This blanket has softer fabric, and the wires sandwiched in the fabric felt less noticeable. But the queen and king sizes require two outlets, which is annoying.
We also like the Biddeford Microplush Sherpa Electric Blanket, which has more flexible (and thus less noticeable) wires than the Sunbeam blanket. This blanket is thicker and a little more comfortable to use—it has tufted, fluffy fabric on one side that helped it stay put a bit better than the silkier Sunbeam, which was prone to slipping around (and sometimes off) the bed in our tests. But unlike the Sunbeam, which has one main power cord to step over, the Biddeford has two (on the queen and king sizes), which require separate outlets—a pretty inconvenient design. It's also missing a safety lock to keep the plug connected to the blanket. In general, the Biddeford receives better owner reviews than the Sunbeam, but we've seen a higher number of quality-related complaints among those reviews.
Hafta Ichi
Source: The NY Times
Keyword: The Best Electric Blanket and Heated Mattress Pad