Join Hafta-Ichi to Research the article "The Best Label Maker"
Our pick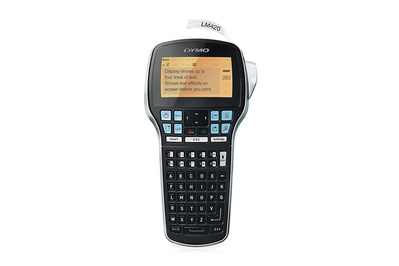 Dymo LabelManager 420P
The best all-purpose label maker
This model's compact size and comfy keyboard make operating it with one hand easy. It also has a large and bright display, an intuitive interface, and a convenient rechargeable battery.
Buying Options
*At the time of publishing, the price was $80.
The Dymo LabelManager 420P's backlit display surpassed every other model we tested in viewing and navigating the printer's interface, which allows for the quick creation and printing of labels. We like that it has a rechargeable battery, so you'll never have to rush to the store or ransack all your remotes for a new set of batteries; just plug it in and wait a few minutes for it to build up a charge. Plus, the Dymo has a narrow keyboard that makes carrying it from room to room or typing on it without a desk or table easy—a design that parents, office managers, and organizers of all stripes will appreciate.
Runner-up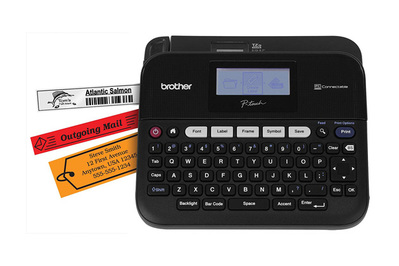 Brother PT-D450
Same features, more difficult to use
It has a bright display and an easy-to-use keyboard—and its labels actually survived a run through the dishwasher. But it needs six AA batteries.
Buying Options
*At the time of publishing, the price was $66.
If you stick labels on food storage containers, water bottles, or anything else that you'd put in the dishwasher, we recommend the Brother PT-D450 because its labels won't wash off after one cycle. For most everyone else, however, the Dymo is a better choice. Though the Brother improves on the Dymo in some ways—a brighter backlit display and a better keyboard layout—the keyboard is mushier, the display doesn't show as much information, it requires six AA batteries and has no rechargeable options, and the interface can be frustrating to use.
Hafta Ichi
Source: The NY Times
Keyword: The Best Label Maker