Our pick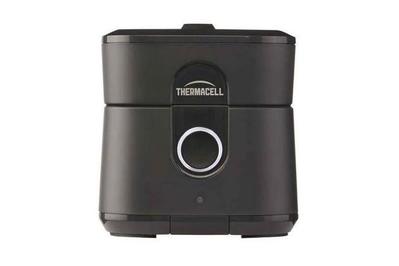 Thermacell Radius Zone Mosquito Repeller Gen 2.0
The best for mosquito control
With a unique rechargeable-battery fuel source, a longer-lasting repellent supply, and an automatic shutoff timer, the Radius is easier to use than other spatial mosquito repellents.
In addition to the Radius Gen 2.0, Thermacell makes several other effective spatial repellents (mosquito control methods that cover an entire area instead of just one person), but none can match the Radius's ease of use. Its long-lasting 40-hour repellent cartridges, automatic shutoff timer, and rechargeable lithium-ion battery make it much more convenient than butane-cartridge options, which don't last nearly as long. Compared with other methods of mosquito control, the Radius is more effective and more user friendly overall.
Runner-up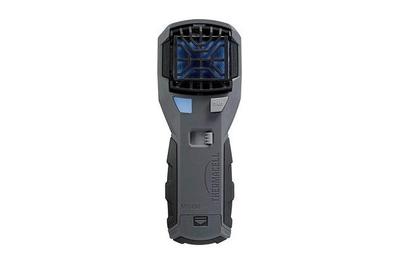 Thermacell MR450 Armored Portable Mosquito Repeller
Not as convenient, durable enough for camping
The MR450 is more rugged and portable than our pick, and better for situations like camping or sporting events, but its butane cartridge isn't as convenient as a lithium-ion battery.
Buying Options
*At the time of publishing, the price was $28.
If you prefer a more durable and portable option, we like the Thermacell MR450 Armored Portable Mosquito Repeller. Like the Radius, the MR450 has proven mosquito-repelling capabilities, but it lacks some of the Radius's finer touches, including the rechargeable battery, the timer, and the long-lasting repellent cartridge. Instead, like most of Thermacell's products, the MR450 runs on a butane cartridge and uses four-hour repellent pads, both of which are less convenient than the Radius's features. The butane is easier to burn through and harder to replace, versus simply recharging a battery. The pads last for far less time than cartridges, and it's harder to tell when they're used up. In a large catalog of similar Thermacell products, the MR450 stands out with a more rugged design and a few minor convenience features, but if you're okay with the compromises of using butane and pads, Thermacell offers some similar models worth considering.
Budget pick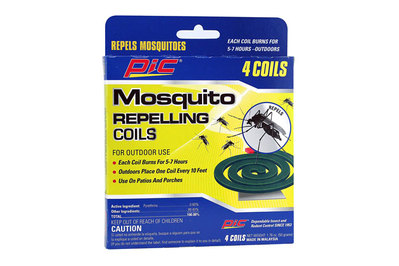 Pic Mosquito Repelling Coils
Cheaper, but smoky and smelly
These inexpensive mosquito coils work as well as our picks, but they're not as portable, versatile, or durable. And unlike our picks, their burning ends release a smoke that has an odor.
Buying Options
$7
* from
Amazon
(pack of 10)
May be out of stock
*At the time of publishing, the price was $10.
For a less expensive option, we recommend Pic's Mosquito Repelling Coils. Like the Thermacell options, the coils effectively clear an area of mosquitoes, and for their seven-hour burn time their price is a fraction of that of our other picks. But they're not as portable or durable as our picks, their burning ends are not as safe to leave unattended, and they emit a smoke with an odor that some people find unpleasant.
The catch with any of these spatial repellents is that they lose efficacy in windy conditions. But they're still the best bet, since many popular mosquito control methods—including bug zappers and citronella candles—don't actually work. A few additional methods of mosquito control are worth considering, including simply running a fan, and of course, using the most predictably effective option, a spray repellent in conjunction with permethrin-treated clothing.
source: hafta-ichi.com/wirecutter/