Our pick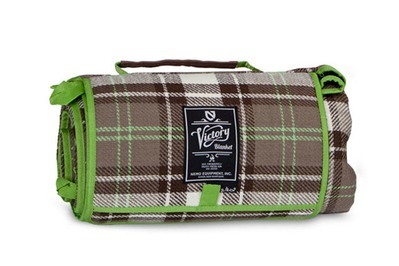 Nemo Victory Blanket
Comfortable and easy to carry
Our favorite picnic blanket travels easily, feels comfortable to sit on, and holds up to wear and tear.
We think the two-person, 86-by-50-inch Nemo Victory Blanket offers the best combination of comfort, durability, and compactness (rolled up, it's just a 12-inch-long cylinder with a 7-inch diameter). The top doesn't trap dirt as some other blankets do, and since it also comes in two other sizes—four-person and extra large (roughly six-person)—you can choose the one that best suits your picnic needs.
Also great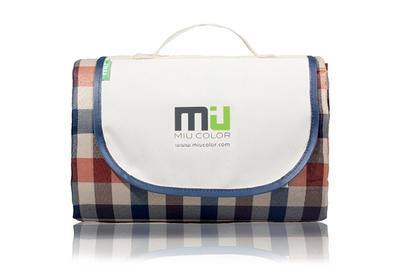 MIU Color Outdoor Picnic Blanket
Easier to clean, not as comfy
This tough, spill-proof blanket isn't the cushiest for lounging, but it is the easiest we've found to keep clean, and it folds the smallest for easy transportation.
If spills are a special concern, or you value toughness and durability over comfort, the 80-by-60-inch MIU Color Outdoor Picnic Blanket is the easiest we've found to clean. Its polyester fabric feels similar to what you might find on outdoor lawn furniture or a tablecloth—not soft, exactly, and it doesn't feel like a traditional picnic blanket, but it will definitely last. And it folds up small enough (just 12½ by 7½ inches) to fit in a tote bag or backpack, making for the easiest transportation of any of the blankets we tested. (We also tried a nearly identical blanket, the Angemay Outdoor & Picnic Blanket, that performed the same but generally costs a couple of dollars more—still, you may prefer the patterns it comes in.)
Upgrade pick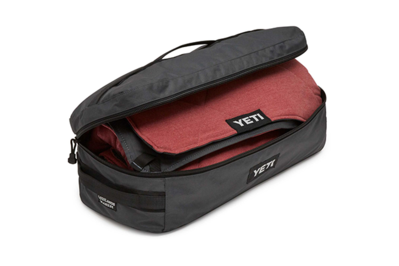 Yeti Lowlands Blanket
The softest, toughest blanket
This plush-on-top, sturdy-on-the-bottom blanket was the most luxurious and the sturdiest of all those we tested (and the only one that you can machine wash and dry), but it has an eye-popping price tag to match.
The Yeti Lowlands Blanket was easily the softest blanket we tested—so soft, we could use it on our bed and sleep soundly. And not only is its sturdy underside waterproof, but its top is spill resistant, too, causing liquids to bead up on the surface but not sink in. Even if it does somehow catch a mess, it can tolerate machine washing and drying—it's the only blanket we tested that can withstand both. Still, it's awfully pricey, and with our other picks being nearly as comfortable and durable, it isn't a worthwhile investment for anyone but the most devoted picnic (or Yeti) enthusiasts.
If you're looking for a picnic basket or any other items for outdoor cooking and picnicking, head over to our "Great Gear for Picnics and Grilling" guide.
source: hafta-ichi.com/wirecutter/