Join Hafta-Ichi to Research the article "The Best Plug-In Smart Outlet"
Our pick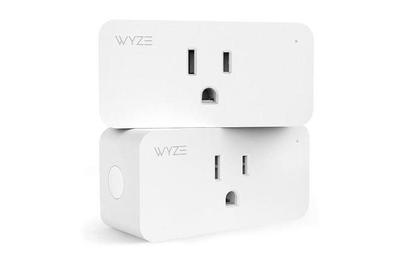 Wyze Plug
The best smart plug
The least expensive smart plug we've ever tested is also compact, reliable, and easy to use. It supports Alexa, Google Assistant, and IFTTT for added control and automation.
Buying Options
$20
from
Amazon
(pack of two)
The Wyze Plug works reliably, has an app that's easy to use, and can even track usage of whatever you plug into it, a feature typically found on more expensive smart plugs. You can schedule the plug to go on and off based on the time of day and the day of the week, but it doesn't offer scheduling based on local sunrise and sunset as some models do. You can still program that option through integration with Amazon Alexa, Google Assistant, or IFTTT (though not Apple HomeKit). Plus, since you get two for the price, you can control two lamps, fans, or whatever else you want to turn smart.
Runner-up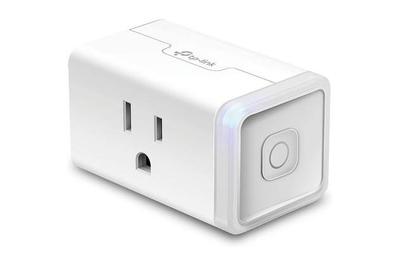 Kasa Smart Wi-Fi Plug Mini (HS105)
A bit more, for a bit more
It's more expensive than the Wyze Plug, but the Kasa HS105 works reliably and integrates with Amazon Alexa, Google Assistant, SmartThings, and IFTTT, and it includes a few advanced features.
If our top pick isn't available, the Kasa Smart Wi-Fi Plug Mini (HS105) is a great choice. Like the Wyze Plug, it lets you monitor device usage, and we found it to be reliable whether we used the app or paired it with Amazon Alexa, Google Assistant, SmartThings, or IFTTT (it doesn't work with Apple HomeKit). It also offers the ability to do sunrise/sunset scheduling, unlike the Wyze Plug, but it's twice as expensive as our main choice.
Also great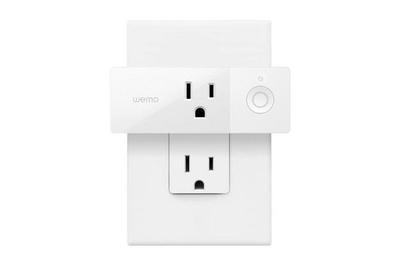 Wemo Mini
For HomeKit users
The Wemo Mini is widely compatible and affordable, and it works with both Android and iOS devices. It's also one of the few plugs that support HomeKit (as well as Alexa, Google Assistant, and IFTTT).
If you need to integrate your smart plug into an Apple HomeKit system, the Wemo Mini is the one to get. It supports all three major voice platforms (Amazon Alexa, Google Assistant, and Apple HomeKit) and typically costs about half the price of most HomeKit-compatible plugs. But the Wemo app isn't as user-friendly as those of our other picks, it doesn't include device or energy monitoring, and despite being "Mini," it's still bigger than the Wyze Plug and Kasa HS105.
Also great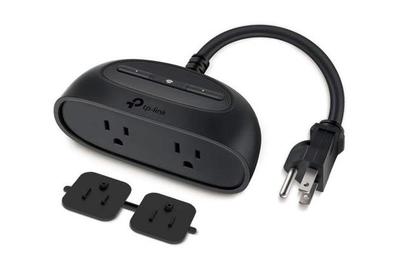 Kasa Smart Wi-Fi Outdoor Plug
The best outdoor smart outlet
This weatherproof smart plug withstands snow, rain, heat, and dust, and it has two outlets that you can control independently.
The Kasa Smart Wi-Fi Outdoor Plug (KP400) is built to weather the outdoors—which is not something you should ever attempt with a typical smart plug. It has an operating-temperature range of -4 to 122 degrees Fahrenheit, it includes two outlets you can control independently using the app or voice control (via Amazon Alexa or Google Assistant), and it's easy to set up and use. However, the KP400 is bulkier than your average smart plug, should be installed with a covered outlet, and doesn't include HomeKit support.
Also great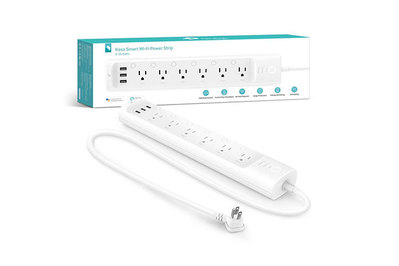 Kasa Smart Wi-Fi Power Strip (HS300)
A multiplug option
This Kasa model turns one outlet into six independently controlled smart ones with built-in energy monitoring and integration with smart-home platforms (but not HomeKit). It also has three USB ports.
The Kasa Smart Wi-Fi Power Strip (HS300) is a little pricier than the average smart plug, but it transforms one wall plug into six independently controllable outlets so you can turn different devices on and off as well as create separate schedules and triggers. Of the smart power strips we tested, it also has the most USB ports (three) and the longest power cord. And it supports energy monitoring and voice control via Amazon Alexa and Google Assistant, as well as automations via IFTTT.
Hafta Ichi
Source: The NY Times
Keyword: The Best Plug-In Smart Outlet