Join Hafta-Ichi to Research the article "The Best Skillet
"
Our pick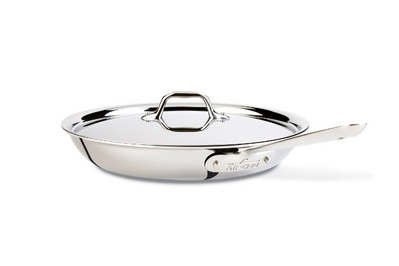 All-Clad D3 Stainless 12″ Fry Pan with Lid
The best skillet
The All-Clad skillet is a proven workhorse with superior heat conduction and durable construction.
Buying Options
$130
from
Williams-Sonoma
The All-Clad Stainless 12″ Covered Fry Pan's substantial tri-ply construction distributes heat evenly, allowing you to sear foods with less risk of burning. The pan's sturdy stick handle and lightweight design make it easy to maneuver when you're sautéing or transferring it from the stovetop to oven. Out of all the skillets we tested, the All-Clad's stainless steel exterior was among the most resistant to discoloration from heat, even after years of regular use. The generously sloped sides and bent lip allow you to easily whisk and pour pan sauces. The All-Clad was also one of the few skillets we tested that included a lid.
Runner-up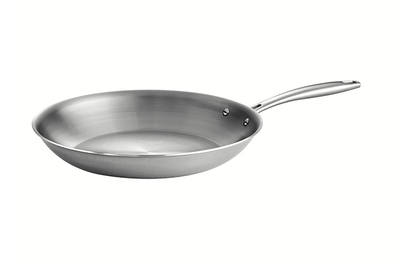 Tramontina Gourmet Tri-Ply Clad 12-Inch Fry Pan
A solid performer
Though a whole cut-up chicken crowds the pan, we were won over by the Tramontina's even heat distribution and comfortable handle.
Though the Tramontina Tri-Ply Clad 12-Inch Fry Pan has a smaller cooking surface than our main pick, we were still impressed with its performance. It seared a chuck steak as well as pans costing almost twice the price did, and did an adequate job of browning chicken skin, even though a whole cut-up bird was a tight fit. The Tramontina is a comfortable weight and has a rounded, ergonomically shaped stick handle that's a pleasure to hold. Cooked-on food released easily in our tests, but the Tramontina developed some discoloration on the surface and underside of the pan that was almost impossible to clean.
Hafta Ichi
Source: The NY Times
Keyword: The Best Skillet