Our pick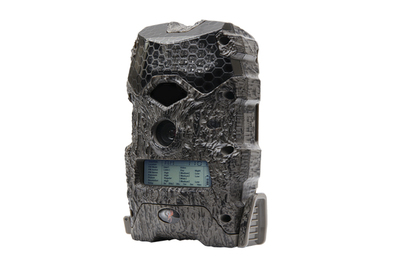 Wildgame Innovations Mirage 18
The best trail camera for most people
This trail camera packs lots of pixels into a small package. It also has a lightning-fast trigger speed, allowing you to capture crisp images of wildlife during the day and at night.
Buying Options
$70
from
Wildgame Innovations
With a still-photo resolution of 18 megapixels, the Wildgame Innovations Mirage 18 packs millions more pixels into its camera than any other model we tested. Like the rest of the bunch, it has a 720p video resolution, also known as standard HD. In our testing, it could detect movement up to 40 feet away—double the performance of some cameras, like the Wraith 16. And the Mirage 18's trigger speed is a fraction of a second faster than those of the other models, so it has a better chance of snapping a photo before an animal scampers off.
Runner-up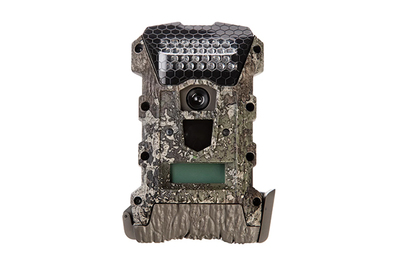 Wildgame Innovations Wraith 16
Less customizable, but still great
This trail camera has a still-photo resolution of 16 megapixels, second only to that of the Mirage 18. The Wraith 16 can detect motion up to 20 feet away, and its trigger speed is just under a second.
If the Mirage 18 is out of stock, the Wraith 16 is a great alternative. The Wraith 16, also from Wildgame Innovations, looks a lot like the Mirage 18 and, at the time of this writing, costs the same. It has a similarly intuitive setup—letting you choose the date and time, still or video, exposure, and delay. But, unlike the Mirage 18, the Wraith 16 doesn't let you choose when it's active (day, night, or 24 hours) or select a wide-angle perspective. Its still photos and videos look a bit more pixelated than those of the Mirage 18, but they're excellent regardless—and much better than those of some others, like the Moultrie. The Wraith has the same 720p video resolution as every other contender and just two fewer megapixels than the Mirage 18 for still photos. Its trigger speed is a bit slower than the Mirage 18's (0.8 seconds, compared with 0.5 seconds), but you probably won't notice much of a difference. The Wraith 16's detection distance is just 20 feet, per our testing, so it might cause you to miss out on some shots of creatures stalking farther away.
Budget pick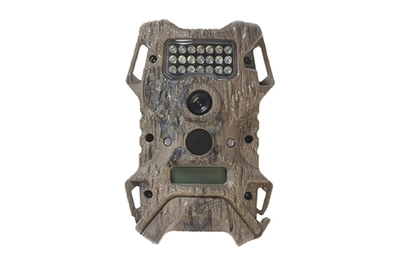 Wildgame Innovations Terra Extreme 14
Good performance for the price
This trail camera is a cinch to set up, plus it performs almost as well as options costing nearly twice as much.
Buying Options
$38
from
Amazon
May be out of stock
All of our picks cost $100 or less at the time of this writing, but the Terra Extreme 14 is the least expensive option we considered. It's also the least customizable of our picks, allowing you to set only the date and time and choose between still and video. But that makes the setup process go much faster. This camera has the same 720p video resolution as the rest, as well as a 14 megapixel resolution for still photos. The Extreme 14 performed just as well as the Mirage 18 in terms of distance, detecting movement up to 40 feet away, and its trigger speed is just as fast as the Wraith 16's. The still photos and videos it produces can be a bit overexposed and pixelated, but they still look more true-to-life than those from some pricier models, like the Moultrie. Finally, the Extreme 14 is the only model we tested that comes with two little bungee cords instead of a strap; bungee cords are easy to affix to tree branches, small tree trunks, or chain-link fences, but you'll have a harder time if you're planning on mounting this trail camera to a large tree with the included hardware.
source: hafta-ichi.com/wirecutter/