Despite the coronavirus connections, the Oura Ring is mostly a sleep tracker, a device designed to help its owner feel as refreshed and ready for the day as possible. I've worn the ring continuously (save for a few charging sessions) for more than two months, and I've found it to be a cleverly designed and reasonably comfortable tool that gives fascinating (to me) data and performs near the level of our best sleep-tracking apps. But one of the key things that set the Oura Ring apart from those apps is its ability to track your heart rate and heart-rate variability (HRV) with high precision and to show how those vital signs change when you sleep, meditate, and go about daily activity, as well as to give you concrete suggestions for improving your sleep based on that data.
The Oura Ring told me more about my body than any of the sleep trackers we've tested, and over time I did become more conscious about my lifestyle choices. And unlike the bulkier fitness trackers we tested, the Oura Ring felt light, compact, and stylish. But the ring costs $300 (or more, depending on the finish). Is it worth that investment? Unfortunately, it isn't a great fitness tracker, so if logging workouts is important to you, this ring probably isn't a good fit. But if you want to dive deep into your sleep and health data, the Oura Ring may give you some eye-opening insights into your body and well-being.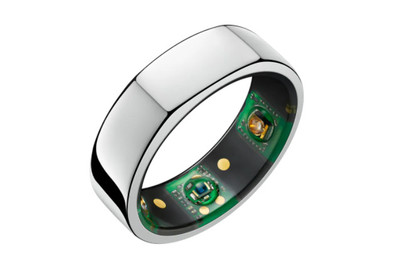 Oura Ring
A wearable sleep tracker with tons of data
The Oura Ring does more than a conventional sleep tracker, providing highly accurate heart-rate monitoring and solid information on your sleep cycles. But it's more expensive than many sleep trackers, and its fitness tracking capabilities are poor.
source: hafta-ichi.com/wirecutter/