07:35
The Guardian, the Times, the Telegraph and the i all splash on the government's face mask U-turn for English schools this morning.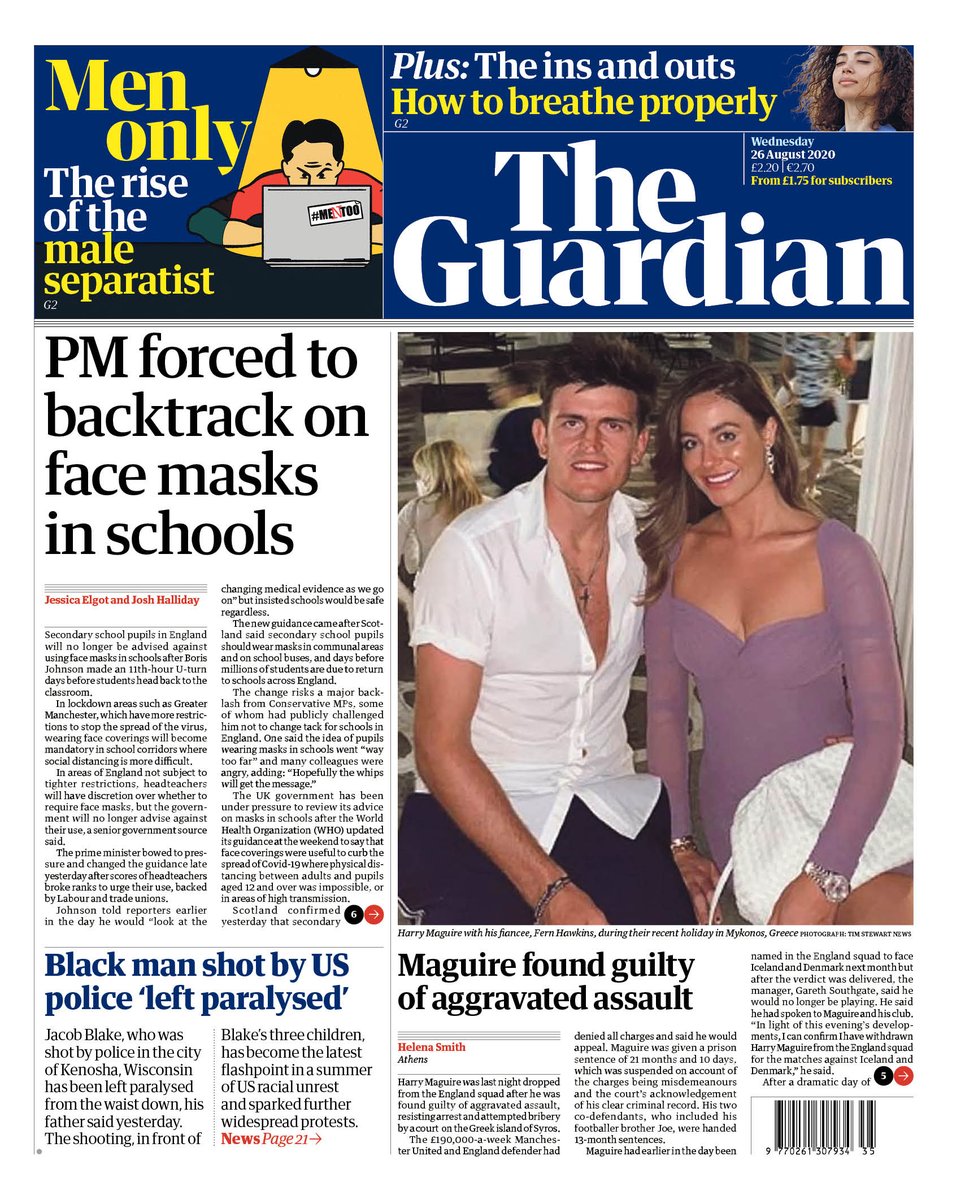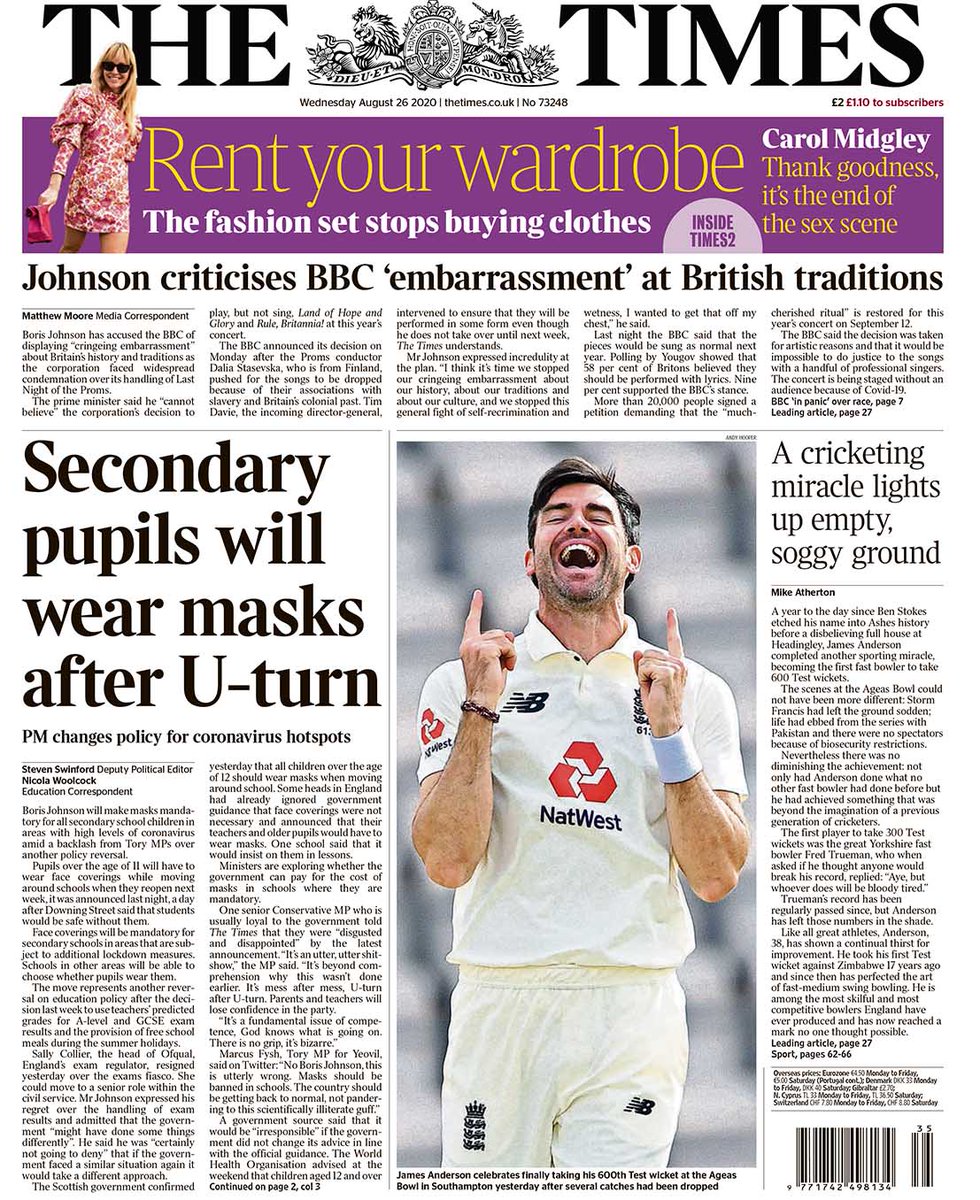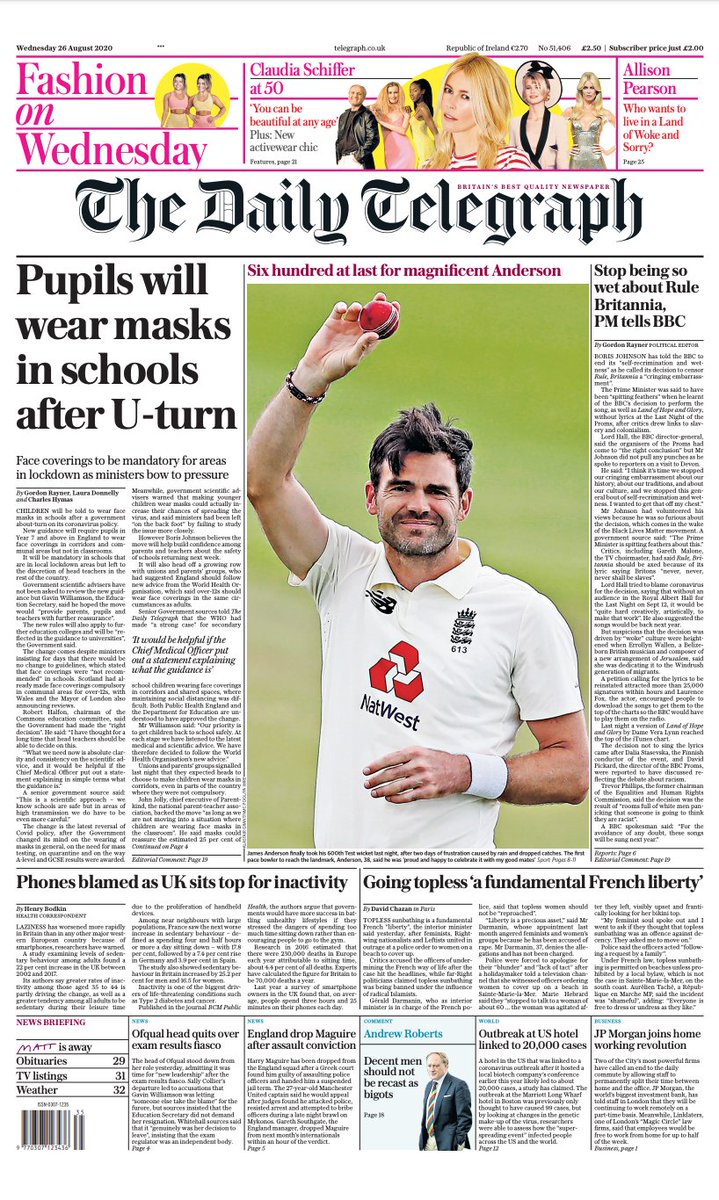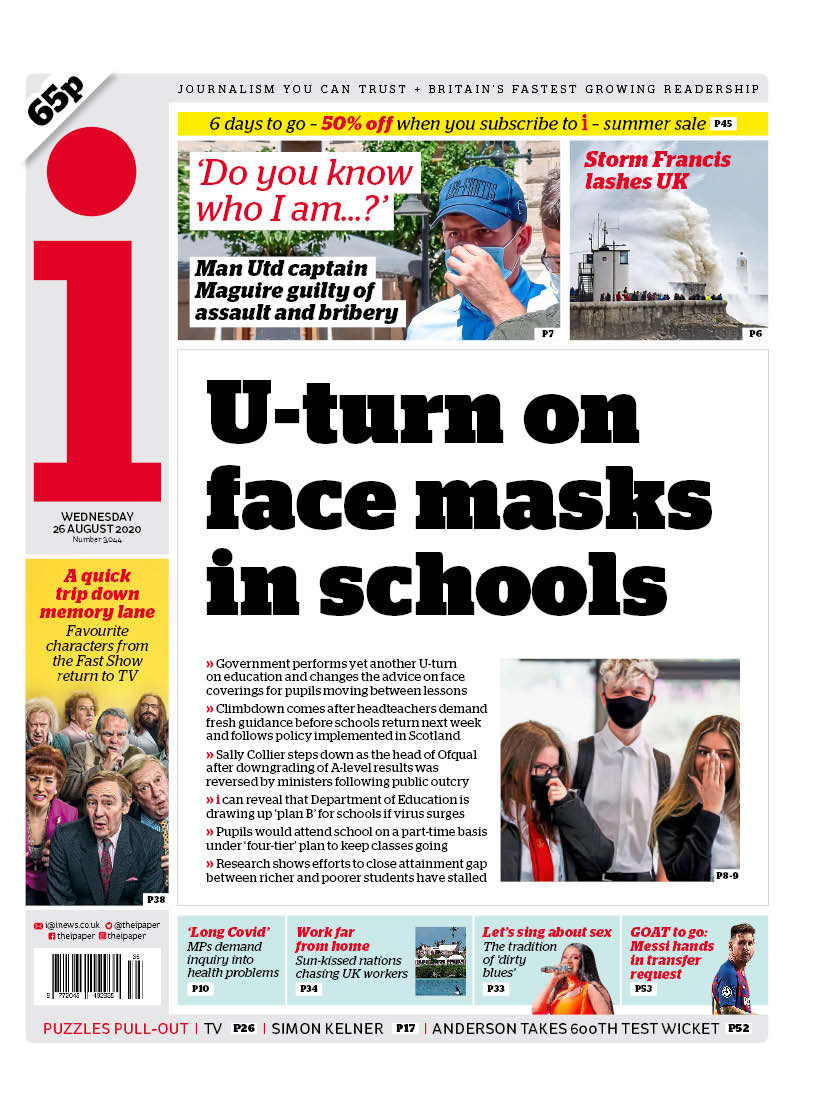 The Daily Mail and the Express are, as you might expect, leading on Rule Britannia.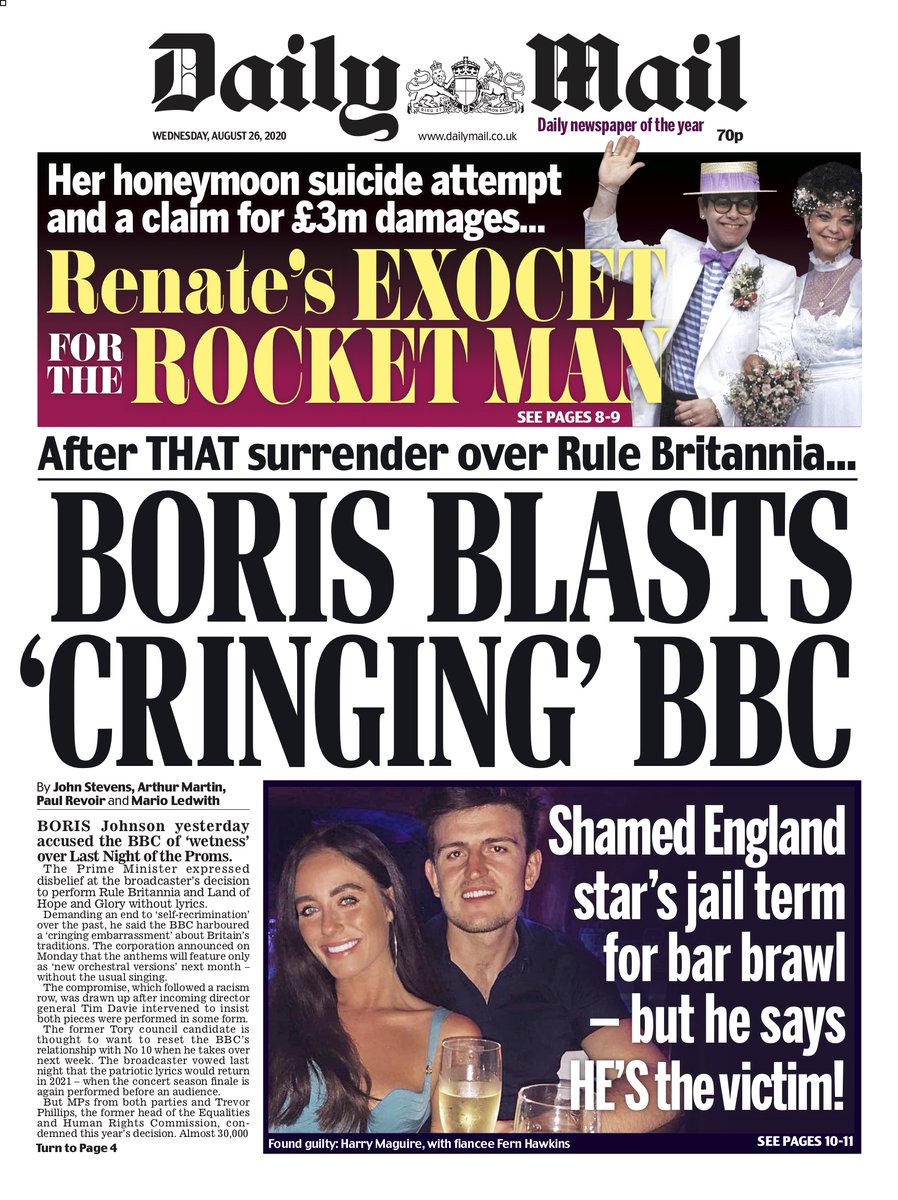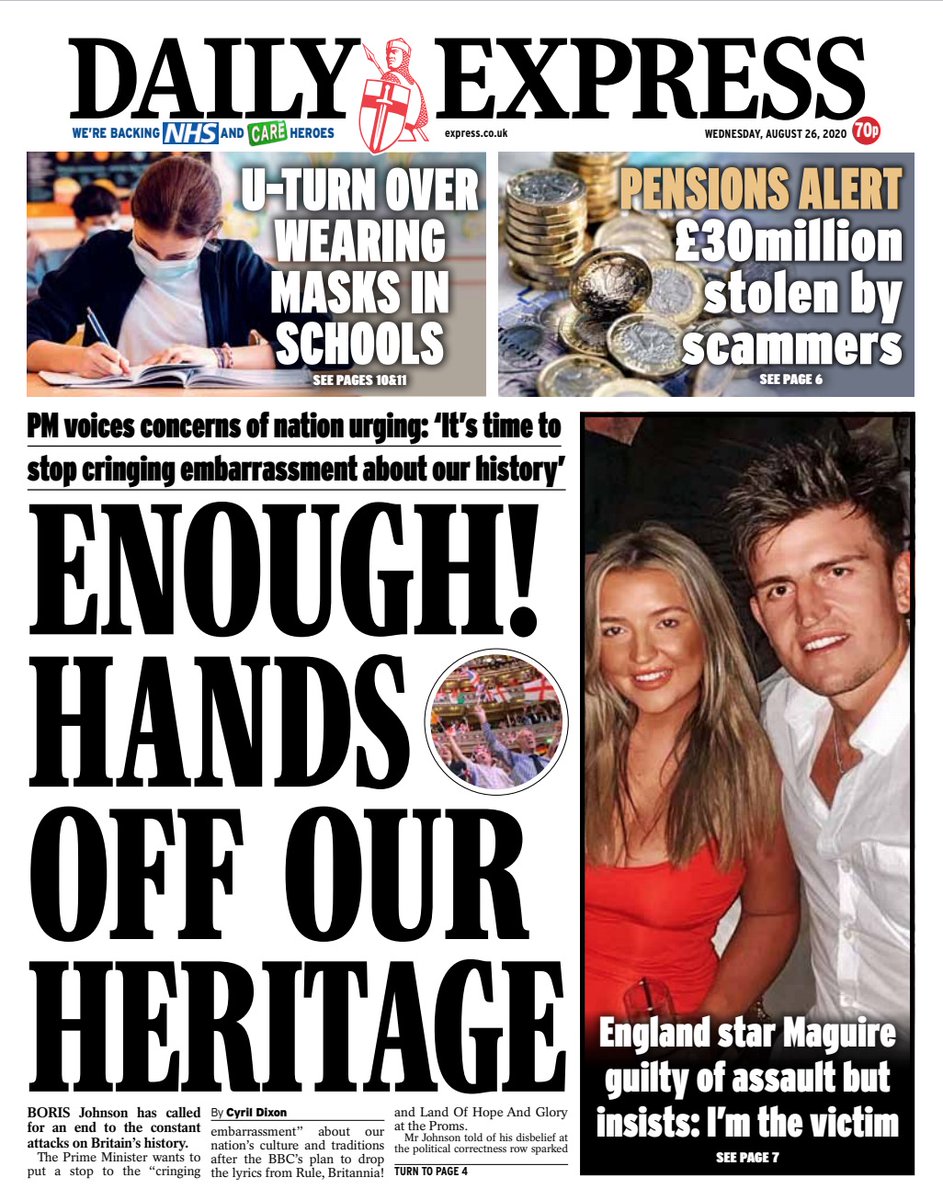 And the red tops – the Star, the Sun (not pictured) and the Mirror – are leading on Harry Maguire's problems in Greece.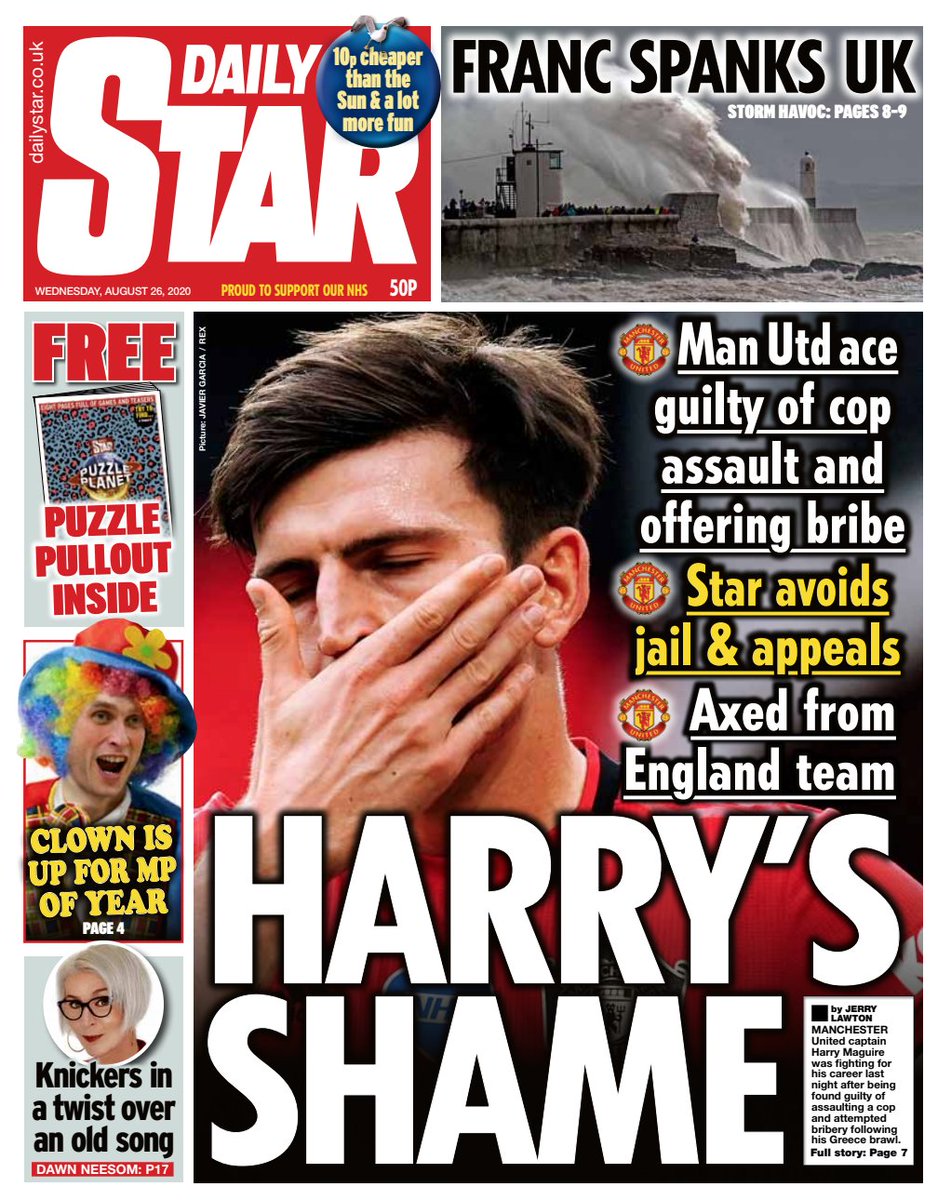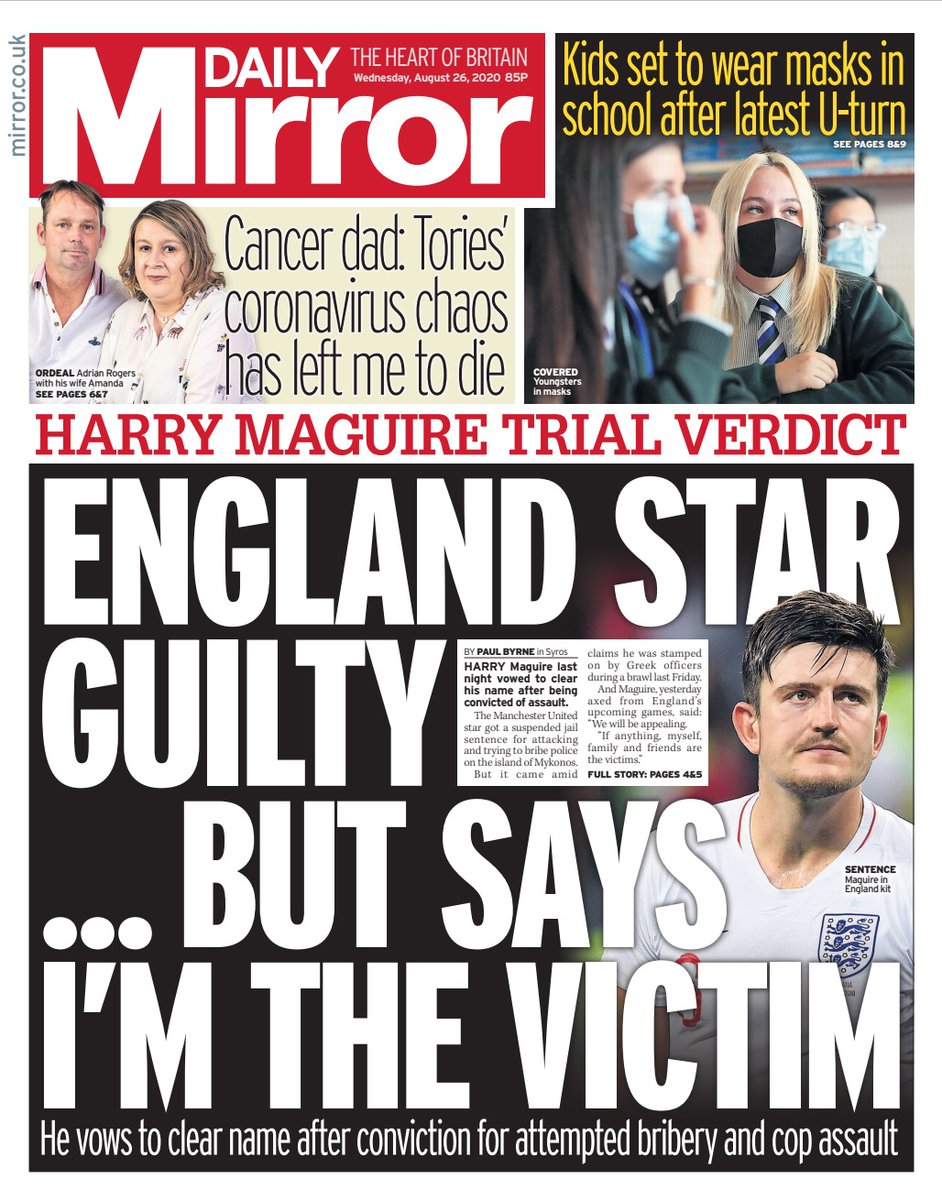 07:22
Good morning, this is Damien Gayle with you this morning, keeping you up to date with the latest headlines and updates in coronavirus-related UK news.
Today we will focusing on the aftermath of Boris Johnson's latest U-turn – the 11th or so so far since the beginning of the coronavirus epidemic – over the use of face masks in secondary schools, days before schools reopen.
The prime minister bowed to pressure and changed the guidance late on Tuesday after scores of headteachers, backed by Labour and trade unions, broke ranks to urge their use.
In lockdown areas such as Greater Manchester, which have greater restrictions to stop the spread of the virus, wearing face coverings will become mandatory in school corridors where social distancing is more difficult.
In areas of England not subject to tighter restrictions, headteachers will have discretion over whether to require face masks, but the government will no longer advise against their use, a senior government source said.
Gavin Williamson, the education secretary, said the change followed updated advice from the World Health Organization saying children aged over 12 should wear masks.
Source: The Guardian
Related