Join Hafta-Ichi to find out the article "UK coronavirus live: second wave has arrived and testing capacity 'behind the curve' | Politics"
Good morning. Boris Johnson won his first vote on the internal market bill very easily last night, but the morning papers won't bring him much comfort because several are focusing on the coronavirus testing crisis, with large numbers of people continuing to report that they cannot get a test.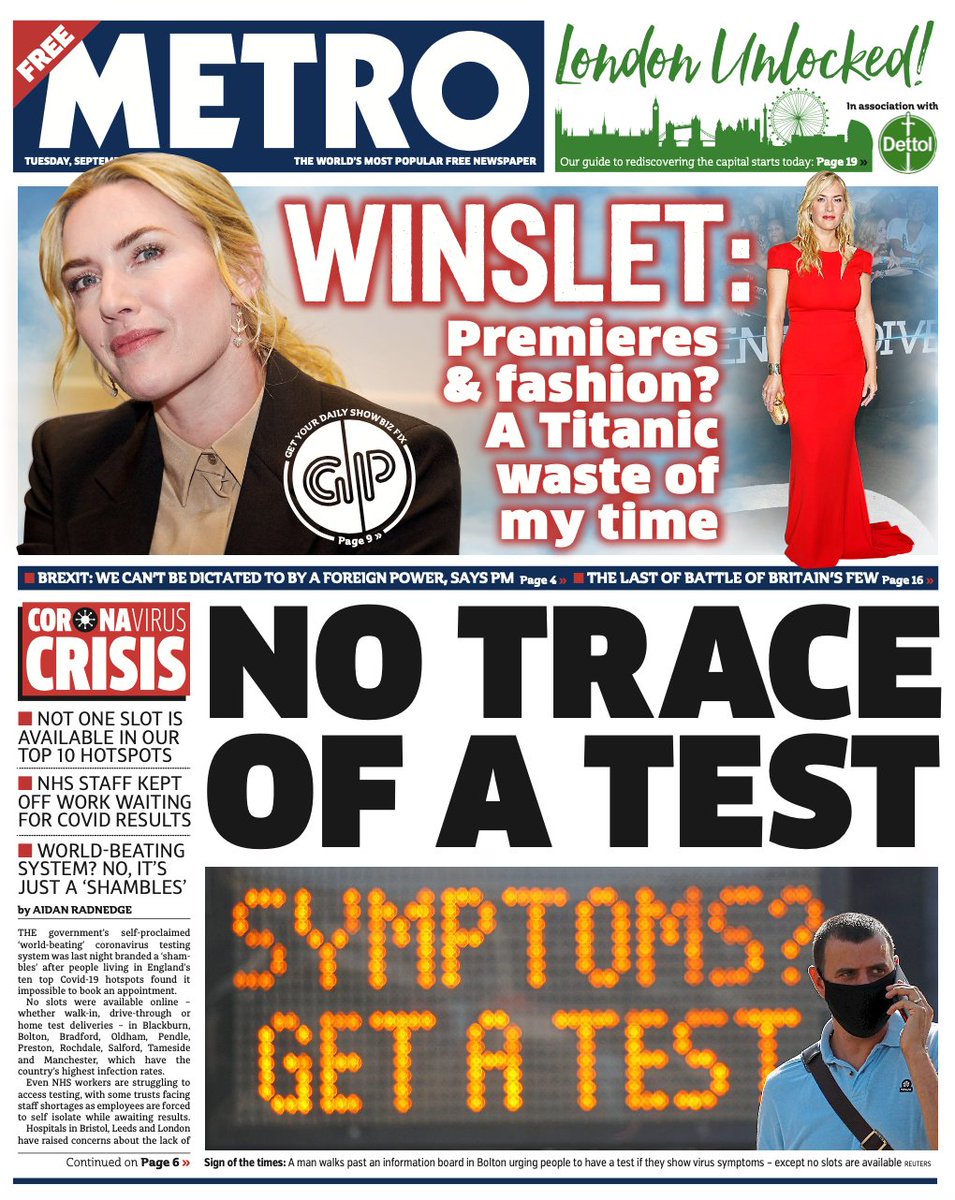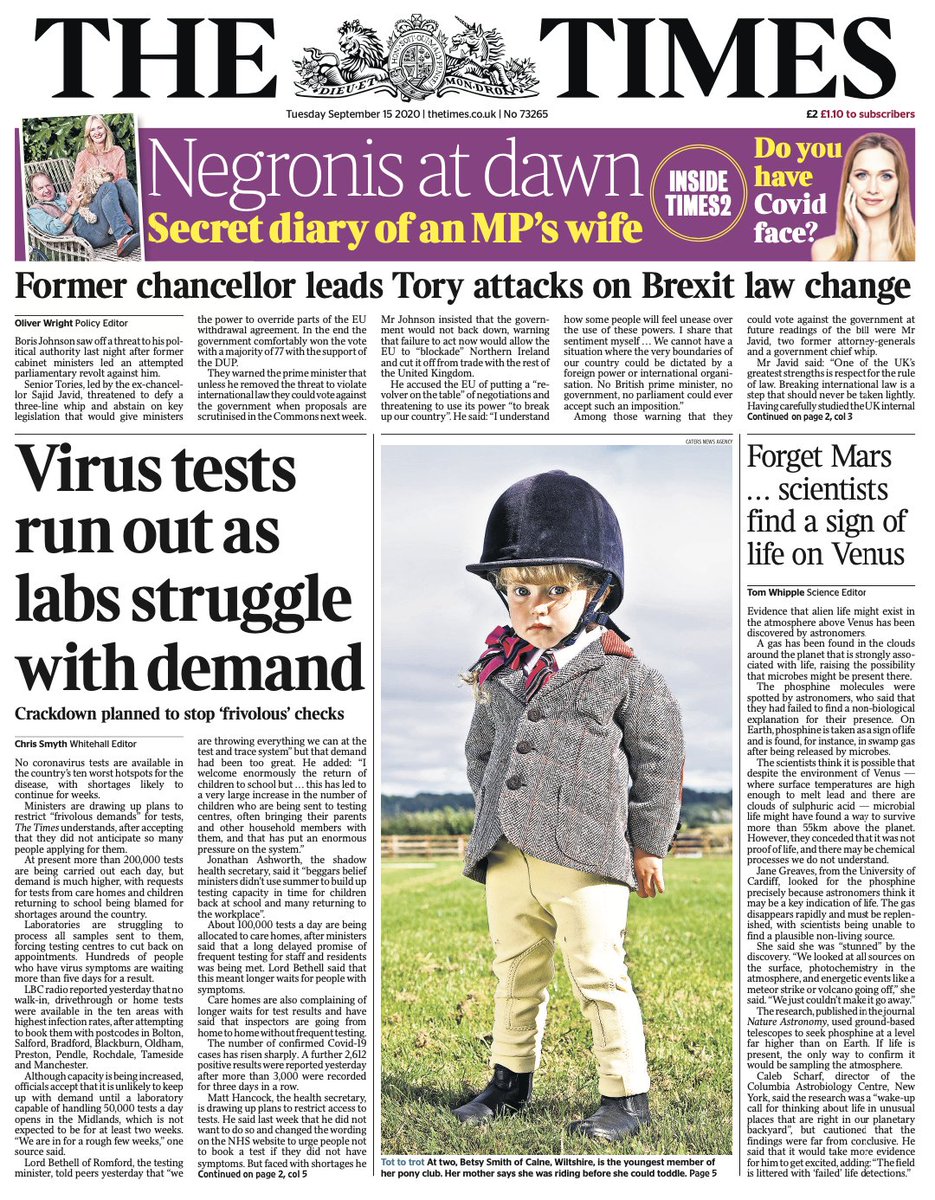 On the Today programme Sir John Bell, regius professor of medicine at Oxford University and a government adviser on life sciences, said the government was "behind the curve" in providing testing capacity.
Asked what was going wrong, he replied:



I think what's going wrong is the second wave. A month ago they had spare capacity in testing – significant spare capacity – but I think what has been underestimated was the speed at which the second wave would arrive, but also the pressure put on the system from children returning to school, and the testing demands associated with that, and people increasingly out and about.

So, I think they are definitely behind the curve in terms of getting the necessary tests for what we need today.
Bell said there would be a "significant increase" in testing capacity over the next two weeks. But demand was rising too, he said.



This will get worse because of course we haven't hit winter yet – we haven't all started to sniffle, get fevers, get colds, and that's going to add additional confusion to the problem. The demand will go up. The real question is whether they can get supply in a position where it can outpace demand, and that's the challenge at the moment.
On the same programme Chris Hopson, the chief executive of NHS Providers, which represents hospitals and other NHS trusts, said the government was not being open enough with health leaders about the scale of the problem. He said:



Part of the problem here is that the government isn't being as open as trusts would like about how big this problem is, how widespread it is, and how long it's going to last. So, it's difficult to get full information.
He also suggested that the government was focusing too much on spin.



Governments, when they get operational problems like this, face a choice, which is do they try and politically communicate their way out of them – say, for example, 'look how many million tests we've done', or 'we're going to do a very ambitious moonshot next year' – or do they calmly and soberly explain the appropriate detail of what's going on, and in doing that help and support those organisations … who are trying to deal with these problems. And I suppose there's a pretty clear view from our trust leaders that they really want rather less of the former and rather more of the latter.
When it was put to him that he was saying there was too much spin and not enough real information coming out of government, he replied: "That's certainly one way of putting it, yes."
Here is the agenda for the day.
9.30am: Boris Johnson chairs cabinet.
9.30am: The ONS publishes its weekly death statistics for England and Wales.
11am: Sir Keir Starmer gives a speech to the Trades Union Congress's online conference.
12pm: The Department for Education publishes school attendance figures.
12pm: Downing Street is due to hold its daily lobby briefing.
12.15pm: The Scottish government is due to hold its regular coronavirus briefing.
12.30pm: Matt Hancock, the health secretary, is due to answer an urgent question on coronavirus in the Commons.
Around 2pm: MPs start the first committee stage debate on the internal market bill. They will debate amendments relating to the functioning of the UK internal market.
2.30pm: David Nabarro, a WHO special envoy on coronavirus, gives evidence to the Commons foreign affairs committee.
Politics Live has been doubling up as the UK coronavirus live blog for some time and, given the way the Covid crisis eclipses everything, this will continue for the foreseeable future. But we will be covering non-Covid political stories too, and where they seem more important and interesting, they will take precedence.
Here is our global coronavirus live blog.
I try to monitor the comments below the line (BTL) but it is impossible to read them all. If you have a direct question, do include "Andrew" in it somewhere and I'm more likely to find it. I do try to answer questions, and if they are of general interest, I will post the question and reply above the line (ATL), although I can't promise to do this for everyone.
If you want to attract my attention quickly, it is probably better to use Twitter. I'm on @AndrewSparrow.
Source: The Guardian
Keyword: UK coronavirus live: second wave has arrived and testing capacity 'behind the curve' | Politics