Join Hafta-Ichi to Research the article "Venezuela's president closer to control of $1bn of gold in BoE's vaults | World news"
Venezuela's disputed president Nicolás Maduro has won a victory in his efforts to gain control of almost $1bn (£800m) of gold held by the Bank of England after the appeal court overturned a previous ruling that hinged on who the UK recognises as the country's leader.
On Monday the England and Wales court of appeal overturned a decision by the high court in July that had concluded the UK had "unequivocally recognised opposition leader Juan Guaidó as president".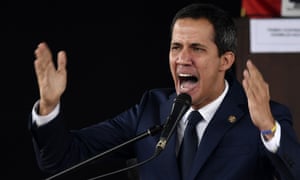 Maduro and Guaidó have been battling to be recognised as the country's leader since 2018, when Maduro was returned for a second presidential term in an election result that has been widely questioned. More than 50 nations, including the UK, have said they recognise Guaidó as the country's interim president.
The power struggle has occurred against the backdrop of a slumping Venezuelan economy, as international sanctions have taken a toll on a country once famous for the wealth it derived from its abundance of oil.
Venezuela produces very little else apart from oil – and so it needs to import goods from abroad, for which it requires either foreign currency or gold.
The Bank of England holds gold reserves of about $1.95bn for the Central Bank of Venezuela, which is still controlled by Maduro's government. It had sued in order to gain access to about half of the reserves.
Maduro's government has argued the funds would help the country cope with the coronavirus pandemic, as it would look to liquidate the gold to purchase health care supplies and food through the United Nations development programme.
Guaidó's government asked the Bank of England not to hand over the gold, arguing that Maduro's government would use it for corrupt purposes.
On Monday, Lord Justice Males said: "The foreign secretary's statement (or more likely, the [Foreign & Commonwealth Office's] letter to the court) might have said in terms that HM Government did not recognise Mr Maduro in any capacity, but it did not. When its language is viewed in context, it is to my mind ambiguous, or at any rate less than unequivocal."
As he sent the case back to the lower court, he added: "It may be appropriate to seek clarification by posing a further question or questions to HM Government."
Guaidó claims to be Venezuela's interim president on the grounds that, under the country's constitution, a flawed election would mean the country's president of the National Assembly took on the role pending fresh presidential elections. In that role he is also claiming some rights to control the central bank board.
Maduro claims that only he is entitled to appoint the board of the Central Bank of Venezuela.
Hafta Ichi
Source: The Guardian
Keyword: Venezuela's president closer to control of $1bn of gold in BoE's vaults | World news